Inbox/Outbox: November 18, 2016
I'm finally back and mostly recovered from the whirlwind that was Book Riot Live (which was amazing and comforting and therapeutic and exactly what I needed, especially the part about sobbing during the Broadway show tunes panel). Let's do it:
Inbox (Books Acquired)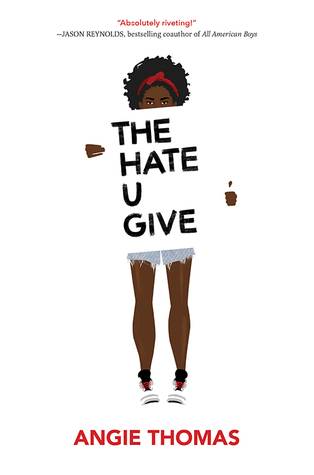 The Hate U Give by Angie Thomas (Feb. 28, Balzer + Bray) — I've been waiting for this ARC to show up in my mailbox for WEEKS and it is finally HERE. This YA novel about a young girl who witnesses the murder of her unarmed best friend at the hands of the police, and protests that happen in the wake of his death, will be a thing we all need to be reading just four weeks after the inauguration of a racist into the office of the President.
Exit West by Mohsin Hamid (March 7, Riverhead)–The publicist who sent me this book included a note that said it might be the most important book Riverhead puts out next year, and it's easy to see why. Hamid, author of The Reluctant Fundamentalist, has written a novel about the refugee crisis wrapped up in a love story. Probably don't need to go into why it's a book we need right now.
Outbox (Books Finished)
Labyrinth Lost by Zoraida Córdova— I started listening to this on audio the day before the election, and slowly ate it up over my Book Riot Live travels, and it was such a balm. A brown, non-Christian, bisexual girl with magical (non-European-based) powers enters another dimension and kicks ass to save her people and herself. It was both just a fun adventure with imaginative world-building, and a reminder of what the marginalized are capable of.
In the Queue (What I'm Reading Next)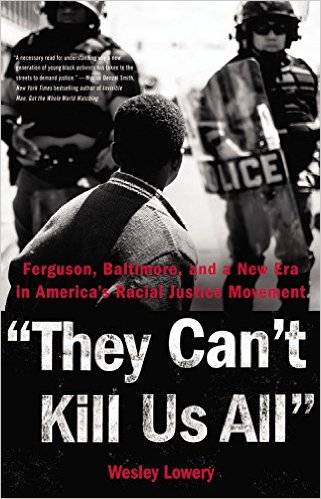 They Can't Kill Us All: Ferguson, Baltimore, and a New Era in America's Racial Justice Movement by Wesley Lowery— Lowery's book just came out this week, and I snatched it up at my library as soon as I could. Lowery did some amazing reporting out of Ferguson for the Washington Post, and his on-the-ground look at the Black Lives Matter movement is a must-read, in my opinion. Obviously. Since I'm writing it.
The Clancys of Queens by Tara Clancy–I saw Tara Clancy at Book Riot Live (what what) before I knew anything about her book, a memoir about growing up working class in Queens. She made a point on one of her panels about how the last book about the working class in New York that was written by a woman that most people can name was really A Tree Grows in Brooklyn, which absolutely blew my mind. I immediately ran out and got the book (on audio, which is essential–Clancy has a perfect Queens accent and is herself a performer, and it's hilarious and her comedic timing is just so good).
That's it for me! How was your week in books?
Enter to win
$250 to spend at Barnes and Noble!