5 Most Popular Books of the Month: October, 2016
We love to geek out with stats, and what could be better than using them to see which books Book Riot readers were most interested in? Below are the five most-purchased titles from the previous month.
1. 
Ghostland: An American History in Haunted Places by Colin Dickey
In his fantastic new book, Dickey hits on all the fascinating things you could want to know about our country's haunted history. I came away from Ghostland wishing my own house was haunted because he makes it seem so interesting. Colin Dickey is a mad genius, and reading one of his books is as close to a look at his brilliant brain as we will get without use of a bone saw. –Liberty, 5 Books to Watch for in October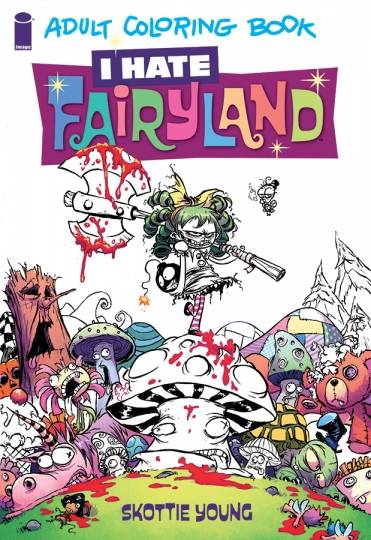 2. I Hate Fairyland by Skottie Young and Nate Piekos
Ever since I was little, I have loved books about fairyland. I love fairy tale retellings, and there's just something so special about being swept away to a magical land.  So this is like a dark super sarcastic version of all of that. What if a little girl got swept away to the fairyland she always wanted to visit, realized she hated it, and got stuck there for almost 30 years in a body that never ages? –Sonja Palmer, 5 Comics for the Snark-Inclined
3. The 6th book in the series, The Trespasser, is out now. Like the previous French novels, I could not put it down. And when I was finished all I wanted was more Tana French so I re-read the entire series.
If you haven't read any of the books, never fear. Now is the perfect time to start. If, like me, you read them as they came out, you'll be surprised at how your perspective on them may have changed and how the characters move in and out of the books. To assist you I've created a quick guide. –Jessica Woodbury, Tana French's Murder Squad Series is Your Perfect Binge-Read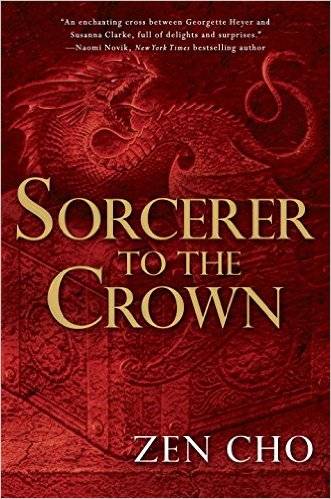 4. *confetti cannons* It's here! We're kicking off our new freestyle book club, the #RiotRead, with Sorcerer to the Crown by Zen Cho. –Rebecca Schinsky, Announcing the New #RiotRead Selection
5. Crosstalk by Connie Willis
October 4, 2016
I keep saying I want more smart sci-fi that is also a romantic comedy, and here it is. Award-winning Willis tackles communication and intimacy in a digital age that's not only entertaining, but thought-provoking. –Molly Wetta, 16 Books to Read this Fall
By signing up you agree to our Terms of Service
Enter to win
$250 to spend at Barnes and Noble!