Buy, Borrow, Bypass: Nonfiction about Candy
I have some guilty pleasures that, truth be told, I'm not guilty at all about. One is that I love candy. A lot. As soon as September 1st hits I prowl through my local Target on a daily basis hoping for even just a whiff of the Halloween decorations and yes, the large bags of candy that are abundant this time of year.
Another not-so-guilty pleasure of mine is food nonfiction. I believe it's connected with my obsession of touring food factories (distilleries, breweries, candy factories, etc.). So, as we are in one of the most delightfully decadent times of year, here are some nonfiction books about candy to satisfy your sweet tooth.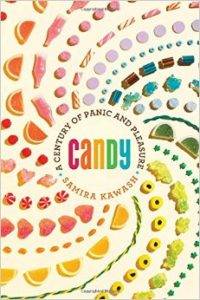 Candy: A Century of Panic and Pleasure by Samira Kawash
Candy has held many places in history, both as a luxury and as a villain. This book is a great source not only for the history of candy itself but for the history of candy's cultural significance in the U.S. I never realized how much I didn't know about candy (and why it's seen as a guilty pleasure) until I read this. Candy explores candy's role in gender identity, nutritionism, and so much more.
Verdict: Buy a copy for yourself and a few more as unique gifts. Your head will be full of tasty trivia by the end of it.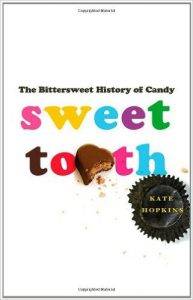 Sweet Tooth: The Bittersweet History of Candy by Kate Hopkins
Part storytelling memoir and part dark history, Sweet Tooth is an exploration of candy both in the U.S. and Europe. Readers travel along with Hopkins as she tries to rekindle the joy for candy she had as a child and discovers many unsavory moments in candy's history. Kate doesn't spend much time on the recent history of candy but instead offers a well-researched examination of the beginnings of candy as we know it.
Verdict: Borrow this book. It's can be a fun read for those who enjoy memoirs and food nonfiction, but not necessarily a book that would be read more than once.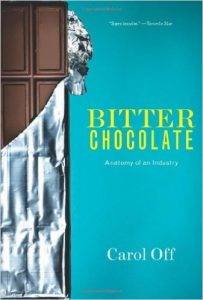 Bitter Chocolate: Anatomy of an Industry by Carol Off
This is what can happen when an investigative journalist dives into the historical and current industry of a seemingly harmless commodity. Bitter Chocolate is a hard look at the chocolate industry and an eye-opening account of its roots in slavery and in current exploitative and wholly unethical practices. It was a heavy read but important information for ethical consumers.
Verdict: Buy this book for those in your circle who like to be well-informed about where their goods come from.