Buy Borrow Bypass: #BlackWomenDidThat
Our theme today? #BlackWomenDidThat. We're going to look at four books, each of which explores a different way that black women have changed the world: in mathematics and space travel, in foodways and culture, in politics and intersectional activism, and in sports and representation. Let's do it: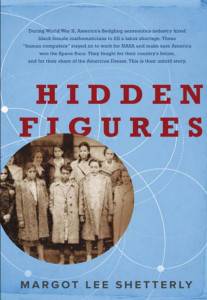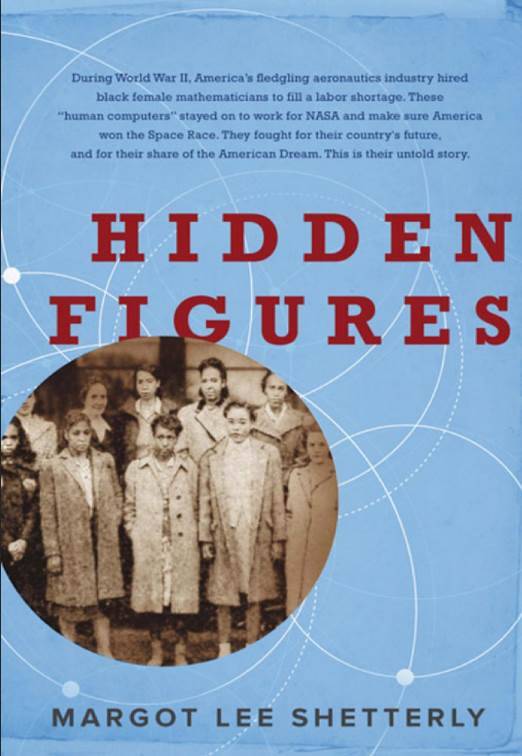 Hidden Figures: The American Dream and the Untold Story of the Black Women Mathematicians Who Helped Win the Space Race by Margot Shetterly
Surely by now you've seen the trailer for the movie Hidden Figures. The one that's out in January and stars—smelling salts, please—Taraji P. Henson, Octavia Spencer, and Janelle Monae? The trailer that blew up Twitter and the internet and my heart? Yeah, that one. But did you know that the film is based on a book that came out earlier this month? Well, it is, and the book is fantastic. Based on years of research, this "'capital H' history" (as Shetterly put it) tells the largely unknown story of the black women who made America's journey into space. Shetterly manages a difficult feat here. The story she tells is richly contextualized—Jim Crow, civil rights, feminism, STEM education, space history—but not weighed down by it. Indeed, it's a fun read as much as it's an enlightening one. It's smart, interesting, and intersectional as hell. Get thee to a bookstore.
VERDICT: Buy (a copy for you, a copy for your niece, a copy for your uncle, a copy for your kid's science teacher…)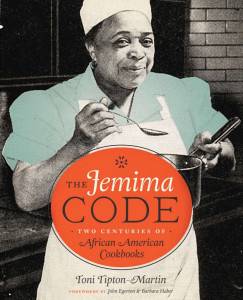 The Jemima Code: Two Centuries of African American Cookbooks by Toni Tipton-Martin
How we think about race and cooking (and especially about cooking technique and tradition) has been warped by the "Jemima Code," which Tipton-Martin describes as a "Machiavellian deception" that—through cultural figures like Aunt Jemima—"portrays [black cooks] as passive and ignorant laborers incapable of creative cultural artistry." In this book, Tipton-Martin tears down that deception by highlighting the skills and rich oral tradition of black cooks, who were always "talented, inventive, nuturing." The Jemima Code is both intensely fascinating and a blast to flip through. I particularly love that it's a large-format, handsomely illustrated book that also has a strong voice and argument. Marshaling evidence (cookbook covers, frontispieces, excerpts, etc.) that's interesting to look at then analyzing it sharply, Tipton-Martin isn't messing around in her effort to get us to take seriously how black women have shaped American cooking with "art and aptitude."
VERDICT: Buy, especially if you're a cookbook person or a coffee table book person or a food person or a history person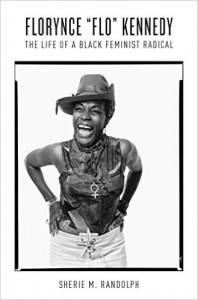 Florynce 'Flo' Kennedy: The Life of a Black Feminist Radical by Sherie M. Randolph
How can you not love a book the first chapter of which is titled "Political in the Sense That We Never Took Any Shit"? Seriously, you have to check that out. And when you do, you'll get the story of a lesser-known but transformative (and hugely awesome) black feminist radical activist. And you get Randolph's sharp, fascinating argument about how black feminism shaped the postwar United States and changed all of our lives.
VERDICT: Buy it and get learning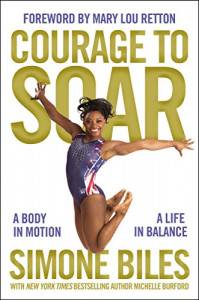 Courage to Soar: A Body in Motion, A Life in Balance by Simone Biles
This one is out November 15, so I haven't had a chance to read it yet. But Biles is a cultural and athletic phenomenon who worked damn hard for years and then worked magic in Rio. Along with Gabby Douglas and others, Biles has changed popular conceptions about who is and can be a gymnast. And, really, come on:

VERDICT: Buy or borrow, depending on whether you're a memoir fan (especially a sports memoir fan) and what reviews from people who've actually read the book look like. But definitely give it a try.
Enter to win
$250 to spend at Barnes and Noble!