50 American Slang Words Going Extinct: Critical Linking: September 11, 2016
Critical Linking is sponsored today by Target Churchill by Warren Adler & James C. Humes.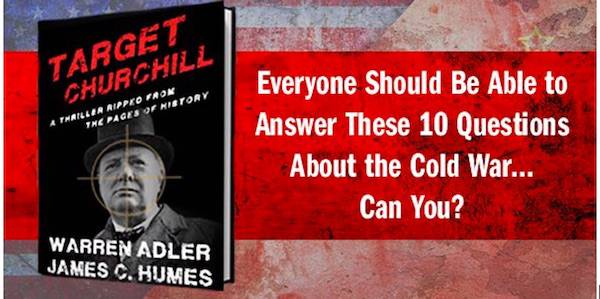 Counterpin: a bedspread. Chiefly south and south midland.
Croker sack: a burlap bag. Chiefly Gulf states, south Atlantic.
Cuddy: a small room, closet, or cupboard.
50 American slang words that are going extinct. I'm bringing back "fleech."
---
"You know that Daniel Radcliffe has declared himself an atheist?" Kasich said, apropos of nothing, according to a report in the Concord Monitor. "I'm serious. What a weird thing. Why would a guy who has had all that success just, I mean, what the hell is wrong with him?"
The best example of "who the hell asked you, anyway" I've maybe ever seen.
---
A master of his craft is saying goodbye to the comic book medium. Alan Moore has officially announced that he's moving on from comics to try new challenges (well, after a few more current projects).