A City-Wide Banned Book Scavenger Hunt: Today in Critical Linking
Critical Linking is sponsored today by Target Churchill by Warren Adler & James C. Humes.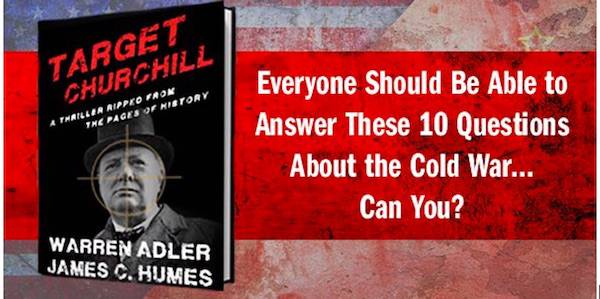 ---
The D.C. public library system is hiding several hundred copies of books — which were once banned or challenged — in private businesses throughout all eight wards to celebrate Banned Books Week. The "UNCENSORED banned books" scavenger hunt kicked off Sept. 6 and will run through the month.
If you stumble across a copy of Native Son in The Gap, this banned book scavenger hunt is probably why. Very cool.
---
Bennett pitched the idea to Seahawks vice president of player engagement Maurice Kelly, and Kelly liked what he heard. The first book on the list is "Outliers" by Malcolm Gladwell.
Not sure why I like stories about professional athletes setting up books clubs, but I do.
---
"Lupin's condition of lycanthropy was a metaphor for those illnesses that carry a stigma, like HIV and AIDS," Rowling reveals in the book."
This is getting to the point that Rowling is going to need a character in a future book that is some sort of allegory for writers needing to let well enough alone.
---
After writing some of the most famous and critically acclaimed comic books of all time, including Watchmen, V for Vendetta, From Hell and The League of Extraordinary Gentleman, Alan Moore has confirmed that he is retiring from the medium.
Someday, we're going to be remember in disbelief that we were around when Alan Moore was working. A legend.
By signing up you agree to our Terms of Service
We have 5 copies of
The Library Book by Susan Orlean
to give away!
Go here to enter for a chance to win
, or just click the image below. Good luck!