Modern Romance & Calvin and Hobbes MashUp: Netflix Glitch Inspired
Recently Netflix made a hilarious whoopsie and somehow ended up with Aziz Ansari's captions from Live at Madison Square Garden over an episode of BBC's Planet Earth. Reddit/imgur user BenMeiri84 used the internet for good and posted the hilarity for everyone to enjoy: "A friend was watching some BBC nature show on Netflix, and a glitch on Netflix cause it to have Aziz Ansari's stand up special's subtitles."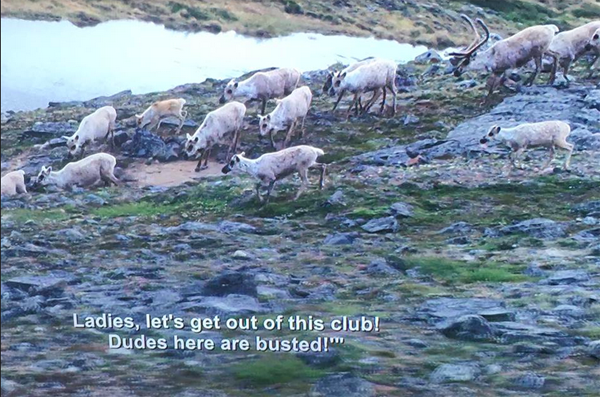 Once I was done laughing at the images I wondered what if this glitch spread like a computer virus and infected book printing? My hypothesis was it would be just as funny and awesome. Clearly I needed to put it to the test which lead to the creation of Modern Romance & Calvin and Hobbes mashup :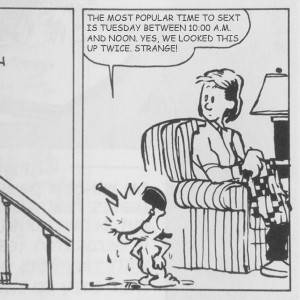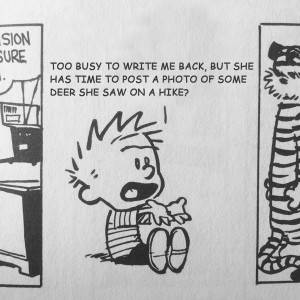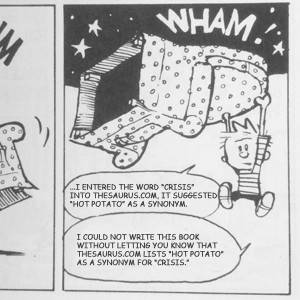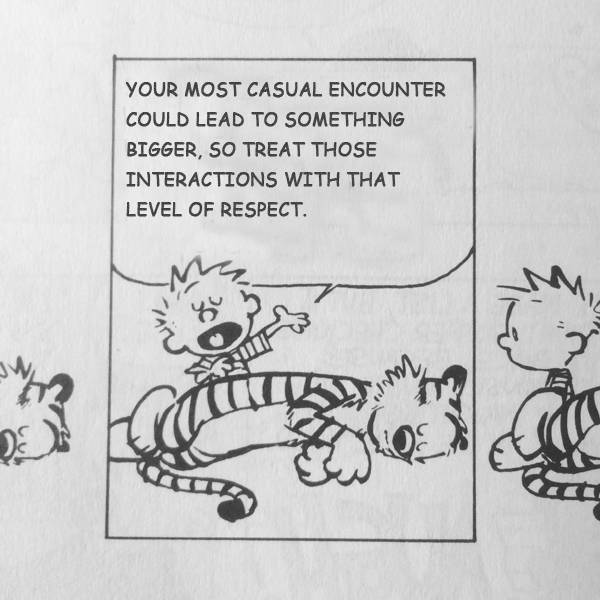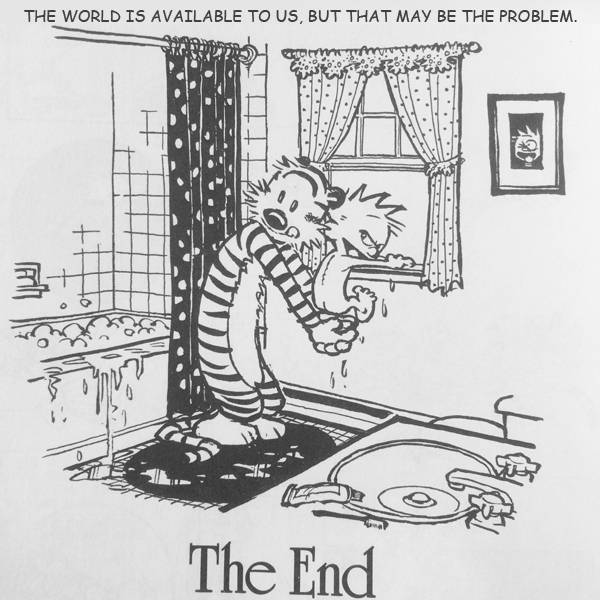 Sources:
Quotes are from Modern Romance by Aziz Ansari, Eric Klinenberg
Images are from The Revenge of the Baby-Sat by Bill Watterson and The Indispensable Calvin and Hobbes by Bill Watterson
We're giving away a $50 gift card to the indie bookstore of your choice!
Enter here
.