Inbox/Outbox: August 5, 2016
The heat has broken here in Virginia (meaning it's 85 degrees instead of 105 degrees), so I'm back to sitting on my porch drinking lemonade and reading books. It's not terrible. Let's get to it!
Inbox (Books Acquired)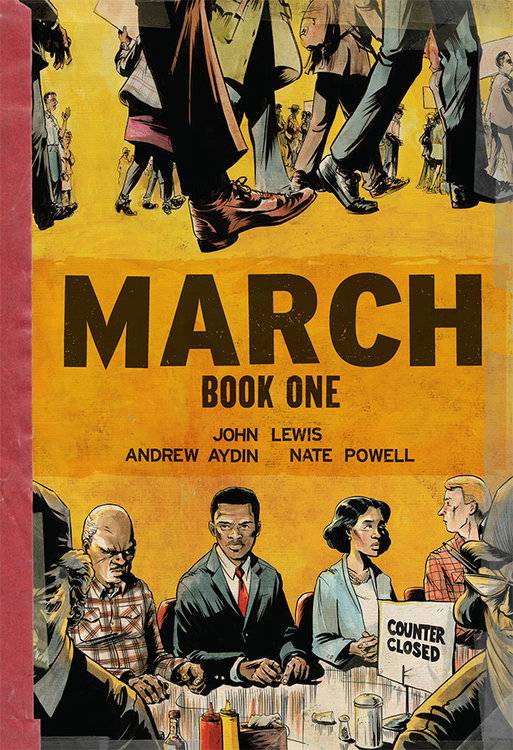 March: Book One by John Lewis, Andrew Aydin, and Nate Powell— I've known peripherally about Congressman John Lewis and his involvement in the Civil Rights movement, but I became mildly obsessed with him after the sit-in for gun control he led in the House of Representatives a few months ago. The man wrote a series of graphic novels about his memories of the Civil Rights movement? I checked them all out at my library.
Sleeping on Jupiter by Anuradha Roy— I've been wanting to read this Man Booker long-listed book for awhile, so when it showed up in the new paperback edition it went right to the top of Mount TBR.
Outbox (Books Finished)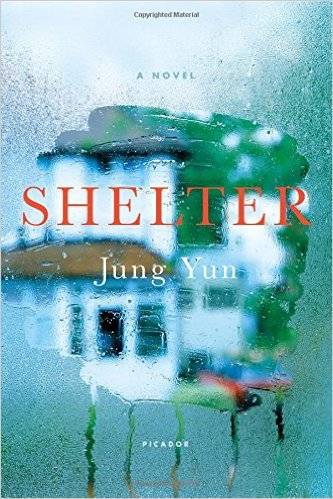 Shelter by Jung Yun— I picked this book up off a pile, read a few sentences, and the next thing I knew it was an hour later and I had read half the thing while sitting on the floor. Kyung is a professor, married with a kid and living in suburbia, when his parents (who live up the street) are victims of a brutal home invasion. They move in with him to recover, putting the lid on a pressure cooker of family secrets, guilt, shame, and rage. You won't be able to stop yourself from watching the explosion.
We Show What We Have Learned: And Other Stories by Claire Beams (Oct. 25th, Lookout Books)— A collection of quiet and unnerving stories where everything is just slightly off-kilter, where the world feels just a little wrong. A teenaged boy becomes infatuated with an older woman at the fraudulent health spa run by his mother; a WWII-era bride grows frantic when her groom insists she make her wedding dress out of the parachute that saved his life. These stories are angry and odd, and I loved them.
In the Queue (What I'm Reading Next)
Riverine: A Memoir From Anywhere But Here by Angela Palm (August 16th, Graywolf)– A memoir of growing up in rural Indiana, where kids aspire to nothing more than a job at the neighborhood bar, and of falling in love with the boy next door who is eventually arrested for murder.
Code Talker by Chester Nez— This is the only memoir written by a Navajo World War II Code-talker (the Marines who transmitted secret information using codes based on their Native languages). Just started this one on audio!
That's it for me. How was your week in reading?
We're giving away the
10 best mystery/thrillers of 2019
so far!
Go here to enter.