Buy, Borrow, Bypass: Novels With Multiple POVs
Maybe it was the classic Japanese film Rashomon that did it; maybe it was Louisa May Alcott's Little Women. Either way, stories with multiple points-of-view or POVs have always been fun challenges for me as a reader. I find that I tend to reread books that feature more than two POVs a lot more, to re-experience the story in a new way, and explore it further. Thankfully, my reading life isn't in short supply of books like these.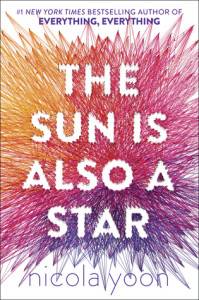 The Sun is Also a Star by Nicola Yoon
This is the first book I've read all year that's made me want to reread it immediately. Nicola Yoon has created a YA novel that pays tribute to the intricacies of being a teenager in a world that doesn't believe in the agency of teenagers. Natasha's life in the United States is drawing to a close, while Daniel finds himself trying to push his own world open, and for one deliriously engaging day, their lives intersect. Yoon doesn't just rely on their two perspectives to tell the story, however: various secondary characters commandeer a chapter or two, deepening Natasha and Daniel's connection further, as well as eliciting laughter along the way.
Verdict: Definitely, definitely, definitely buy multiple copies for yourself and people you like.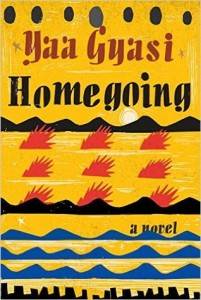 Homegoing by Yaa Gyasi
Yaa Gyasi is definitely one of, if not the most talked about new writer of the last year, and in Homegoing, we find out why that's a perfectly correct response to her work. She navigates her characters' lives with compassion and empathy, and it's easy to see where Gyasi has coaxed their stories into fiery narratives. Effia and Esi don't just exist in Homegoing, they live on every page with indomitable spirits as readers follow their complicated history through the novel. Gyasi handles the shifting perspectives and landscapes with an admirable confidence.
Verdict: Buy, and settle in for several nights of reading and rereading.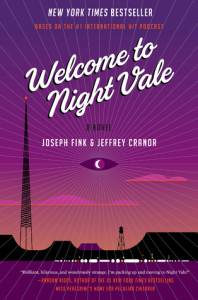 Welcome to Night Vale by Joseph Fink & Jeffrey Cranor
I became a Night Vale Radio listener somewhere around episode 10, "Feral Dogs," and it was definitely an experience that I had to work up to. Four years later, Joseph Fink and Jeffrey Cranor have turned their hit podcast into a novel set in that sleepy, strange little town. Maybe it was the fact that my introduction to Night Vale happened through audio, but I never quite got into the book, despite the intriguing way Cranor and Fink work the show's canon into the story. It felt like there was something missing (no, not the Faceless Old Woman's face), and that I couldn't really immerse myself in the story without the audio.
Verdict: Borrow, for a nice long weekend, and pair it with the podcast.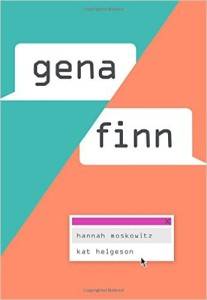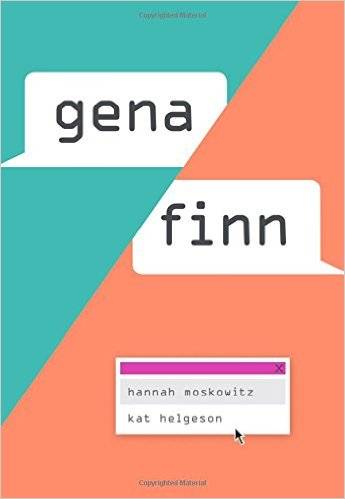 Gena/Finn by Hannah Moskowitz and Kat Helgeson
While the previous three books have mostly been told through regular prose, Gena/Finn is unique in its inclusion of email, text messages, and even LiveJournal-style entries. Moskowitz and Helgeson take to these mediums beautifully, and Gena and Finn's friendship is grounded in each piece of digital correspondence. The energy of their connection bursts off the pages, and if you've ever had a MySpace, Blogger, or AIM, the nostalgia and fun references will have you texting your own fandom friends to reminiscence over those old days.
Verdict: Buy, and share with your best friend, especially if you both grew up during the early 2000s.