Buy, Borrow, Bypass: Unconventional Book Formats
I love it when books break the rules, when authors play with formats to create something that causes me to re-imagine what a book can be. Books can be so much more than words (or words and pictures) on a page. These four books are creative experiments in style and structure, but are they good books?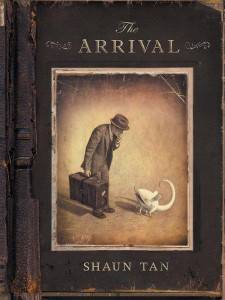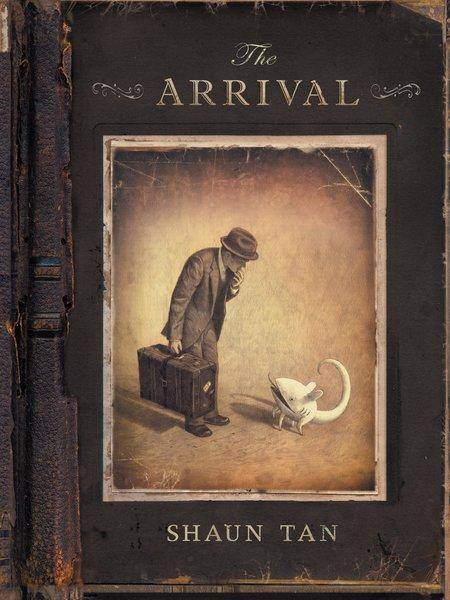 The Arrival by Shaun Tan. The most conventional book on this list, The Arrival takes a fairly traditional narrative approach to the story of a man who immigrates to a new country to make a home for his family. What makes this different is that the story is entirely wordless. Some of Tan's art is inspired by real images, but the setting itself is a fantasy world, which gives readers the same sense of being out of place and a little that Tan's main character feels as he navigates his new home. The images are beautiful to look at, and the story is lovely.
Verdict: Borrow to enjoy the wonderful art (although you may decide to buy if you enjoy having beautiful coffee table books for all ages).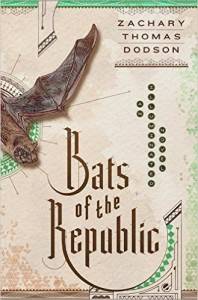 Bats of the Republic: An Illuminated Novel by Zachary Thomas Dodson. This book is presented as a set of documents, all bound in a book. There are transcripts of recorded conversations in a future version of Texas, presented in green; sepia-toned pages from a book about the Grey sisters in 19th-century Chicago; and letters to one of the sisters from a man named Zadock Thomas, who's going out west to prove his worth. And there's an especially tantalizing envelope at the end with a document inside. There's no doubt that this book is fun to look at, and the intertwined stories from the future and the past have potential. It's all very cleverly constructed, and I enjoyed the reveal in the envelope (which was strongly hinted at earlier in the book). But I found the book to be too long for what it was, and I was often bored with the writing.
Verdict: Borrow, just so you can see what it looks like, but if the writing doesn't draw you in, go ahead and bypass. (But you have my permission to take a peek at what's in the envelope if you're curious.)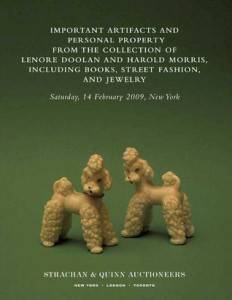 Important Artifacts and Personal Property from the Collection of Lenore Doolan and Harold Morris, Including Books, Street Fashion, and Jewelry by Leanne Shapton. You'd have to look pretty carefully at this book to realize that it's not an actual auction catalog. Leanne Shapton uses this format to tell the story of a relationship through objects. The collection includes photographs, keepsakes from trips, gifts exchanged, outfits worn, and scraps of paper and printed-out emails. The structure is nearly seamless (the printed emails being one exception—it doesn't make sense that those were printed except to be able to have them in the archive). The story Shapton tells is not an unusual one. A man and woman meet, fall in love, live together, and fall apart. It's nothing special. But what is special is seeing what the objects they surround themselves with reveal about them and about their relationship.
Verdict: Borrow. This is well worth reading once, but probably not one to revisit again and again.
Nox by Anne Carson. This memoir-epitaph-poem-archive stretches the definition of book more than any of the others I've described. It's not even bound with a spine, but instead presented as a long accordion-fold of paper, housed in a box the size of a thick book. On the pages, Carson reflects on the life of her dead brother. Most of the left-hand pages offer  definitions of Latin words from a poem by Catullus, in sequence, one word at a time. The right hand pages include photos, scraps of paper with Carson's memories and thoughts, and quotes from other books. The book as a whole shows Carson drawing on the wisdom of others and her own memories to figure out how to understand the death of someone she hardly knew but still loved. It is a gorgeous and devastating work of art.
Verdict: Buy. This book is a beautiful object that rewards revisiting.
Enter to win
$250 to spend at Barnes and Noble!