An Independent Bookstore Tries Book Vending Machines: Today in Critical Linking
We've got a $100 Barnes & Noble giftcard to give away this week. Go here to enter, or just click the image below: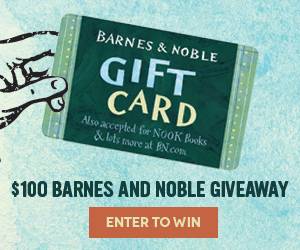 ---
BooksActually, an independent bookstore from Singapore, has set gorgeous book vending machines in the city. One of them is located at the National Museum of Singapore, the other one can be found at the Singapore Visitor Centre.
Each machine has about 20 titles available. Love it.
---
One of the world's youngest sleuths, 9-year-old Hilde Lysiak, has a book deal. Scholastic told The Associated Press on Thursday that it plans to release four children's books by the Selinsgrove, Pennsylvania, resident, who has built a substantial online audience through her monthly newsletter, the Orange Street News.
Make it happen, Hilde. Make it happen.
---
And indeed, with every guest room equipped with its own bathroom, an unheard-of amenity then, the Ritz seemed to instantly attract high society. What prominent names were regulars? Maybe the better question to ask is, which ones were not? The cadre of famous names with an affinity for the Ritz throughout its existence included Marcel Proust, Hemingway, F. Scott Fitzgerald, and Coco Chanel, who lived there for 34 years, from 1937 to 1971.
The Ritz Paris recently reopened after a major renovation. You can now stay in the F. Scott Fitzgerald suite and drop down for a drink at Bar Hemingway.
---
British director Chanya Button (Burn Burn Burn) is set to direct Dame Eileen Atkins' script Vita and Virginia which chronicles the romance and friendship between authors Virginia Woolf and Vita Sackville-West.
I've long thought this would make an interesting movie. It's got Cate Blanchett in an Oscar-nominated role written all over it.
By signing up you agree to our Terms of Service