Get Your Crayons! June Reads Coloring Book Page
At the beginning of the month I found my Litsy feed  full of Litsers' reading stats for the previous month–eep, I love the Litsy community so much! Once I was done cramming even more books onto my TBR list I realized that the only thing that could actually make this even more fun was if it involved coloring. With the Litsy and bookish internet community in mind I created a printable June reads coloring book page which I immediately colored and filled in–wheeeee!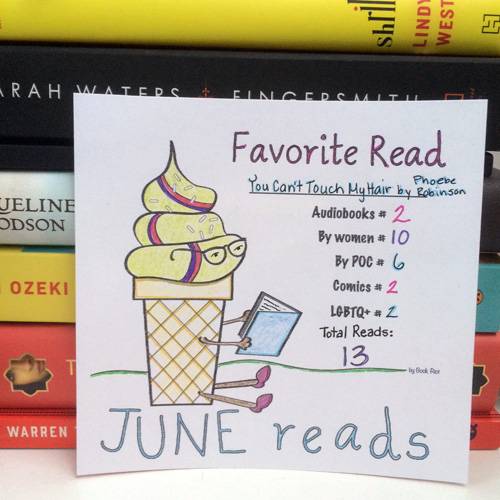 Fave Read- You Can't Touch My Hair: And Other Things I Still Have to Explain by Phoebe Robinson (Plume, Oct 4)
And if you fancy making one yourself print and color here: June Reads Printable Coloring Book Page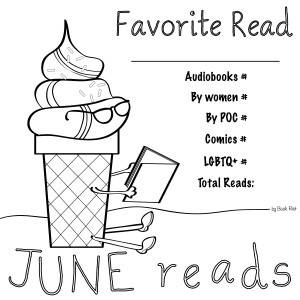 Have a listen to our new literary fiction podcast,
Novel Gazing!