Buy, Borrow, Bypass: Margaret Sanger's Life Story
M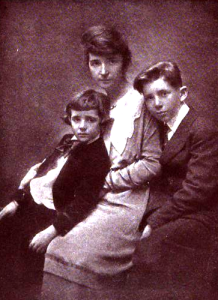 argaret Sanger, the founder of Planned Parenthood and crusader for women's reproductive health care, might be the most misunderstood woman in American history. Sanger's deeply problematic (at best) relationship with the early 20th century eugenics movement, tendency to take credit for other's sacrifices, and vocal support of a woman's right to control if and when to become pregnant make her a perpetual lightning rod in American politics.
Her legacy isn't helped by the enormous numbers of books, articles, and websites written about her by partisan advocates on both sides of the issue. Today, we'll look at four books that try to do justice to her whole, complicated, sexy, and difficult life.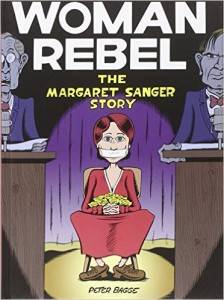 Woman Rebel: The Margaret Sanger Story by Peter Bagge

This graphic telling of Sanger's life crams a lot of information into a short, readable book. Peter Bagge, a cartoonist known for his dark humor and criticism of middle-class American life, is the perfect artist to take on a woman like Sanger. As both a socialist and an advocate for birth control, Sanger rejected the trappings of the bourgeoisie in favor of a more equitable, just world. Baggee doesn't shy away from Sanger's ugly choices or monomaniacal focus on her cause.
Borrow this graphic biography because it provides a quick introduction to Sanger's life and manages to cover all the highlights and more than a few of the low-lights.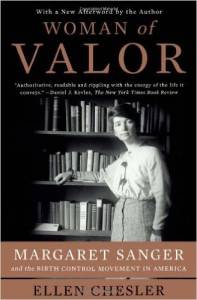 Woman of Valor: Margaret Sanger and the Birth Control Movement in America by Ellen Chesler
If you're looking for detail and nuance, this is the book for you. Originally published in the early 1990s, Woman of Valor remains (easily) the best biography on Sanger out there. Ellen Chesler's biography of Sanger is an exceptional account of Sanger's life and legacy. It blends information about Sanger's personal life with a broader story about the political, economic, social, and religious era in which she worked.
Buy this thoroughly researched biography of Sanger because you'll want to make notes in the margins.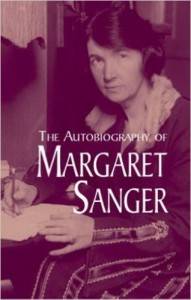 The Autobiography of Margaret Sanger by Margaret Sanger
In her autobiography, Sanger explains how her experience as a nurse on Manhattan's lower east side shaped her commitment to birth control. Sanger's book gives you an incredible sense of just how radical she was and how deeply she believed in her work.
Borrow this book to get Sanger's own, if perhaps slightly too forgiving, perspective on her life.
Terrible Virtue
by Ellen Feldman
In this novel, Feldman adopts Sanger's voice to discuss her inner-life. At its best, the book lets the reader imagine how a driven, ambitious woman balanced her own ethical code with the emotional pull of family and friends. Unfortunately, the book spends a lot of time on the men in Sanger's life, something it's hard to imagine Sanger herself would have been happy about. Feldman is deeply interested in the ways that Sanger sacrificed her family for her cause, a worthy topic,  but it comes across as a rehash of "can women have it all" fights. Finally, the novel essentially skips over Sanger's alignment with the eugenics movement.
Bypass this fictionalized retelling because it radically oversimplifies a complex woman's inner life and the political choices she made to achieve her goals.
Bonus Pick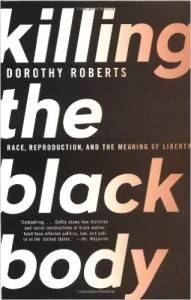 While it is true that Sanger's involvement in the eugenics movement has been used to needlessly shame black women (Imani Gandy has a fantastic piece on this here), eugenics in America was more widespread than I think we imagine.
If you're curious about the ways race informed (and still informs) reproductive health and rights, I'd suggest Dorthy Roberts' classic book, Killing the Black Body: Race, Reproduction, and the Meaning of Liberty. Buy this one, it'll teach you and enrage you in equal measure. If you're at all like me, you'll want to write in it and throw it across the room in protest.