Inbox/Outbox: June 17, 2016
I've abandoned most of the advanced review copies I was reading this week and instead went on a random backlist binge. I now haunt my library. Let's get to it:
Inbox (Books Acquired)
Our Harsh Logic: Israeli Soldiers' Testimonies from the Occupied Territories, 2000-2010, compiled by the organization Breaking the Silence— I went to Israel for the Jerusalem Writers Festival last month, and while I was there I spent time in Hebron in the West Bank with members of Breaking the Silence, an organization of Israeli veterans who speak out against the occupation of Palestine and tell their own stories about the truth of what it's like to be part of that occupying force (narratives that run counter to the official line and that have gotten the vets and the organization in regular hot water). It was a gut-punch of an experience, and I want to spend more time with their stories.
A Greater Music by Bae Suah, translated by Deborah Smith (October 11, Open Letter)– I loved Suah's Nowhere to be Found, a weird, dark little novel, so am excited to get my hands on her next work translated into English, which is set in Berlin.
Outbox (Books Finished)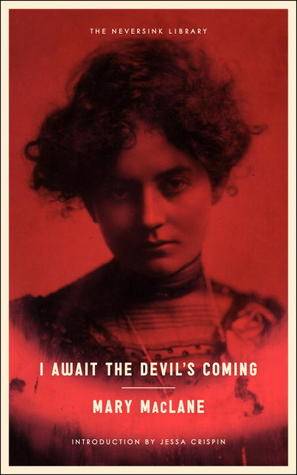 I Await the Devil's Coming by Mary MacLane— This diary of a 19-year-old girl living in Montana caused MUCH PEARL CLUTCHING when it was published in 1902, and you can tell why when you read it. Mary was a self-centered, egotistical, self-proclaimed secret genius who lived what she called a miserable and dull life; the thing is, she was right. This one's for all the smart girls who are waiting for something to happen.
Where Dreams Begin by Lisa Kleypas— A historical romance with a mother as the heroine! Not as common as it should be. Lady Holly is a widow who agrees to work as a social coach for Zachary Bronson, an extremely wealthy self-made man who needs to learn manners and how to behave if he's going to secure his family a place in society. Her kindness and propriety clash with his brashness and lack of giving-a-shits about what's "proper," sparks fly, etc.
In the Queue (What I'm Reading Next)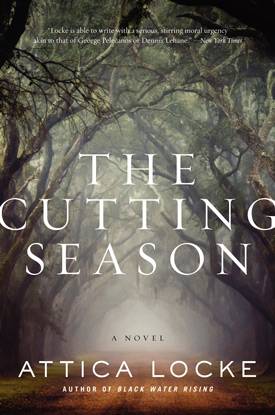 The Cutting Season by Attica Locke— It's summer and it's a million degrees in Virginia–perfect time to pick up a murder mystery set on a plantation-turned-museum in Louisiana. I'll be reading this on my deck with a mason jar of sweet tea (not a joke, I did this last night).
A Girl is a Half-Formed Thing by Eimear McBride— I stumbled upon this while browsing in my library looking for something else (don't you just love when that happens?), and remembered that I've been wanting to read it since it came out! Into the library tote it went.
That's it for me! How was your week in reading?
Enter to win
$250 to spend at Barnes and Noble!