Buy, Borrow, Bypass: Music Autobiographies
At first glance, Carlos Santana, Bettye LaVette, and Sir Tom Jones seem to have little in common. A guitar hero who at a young age immigrated to the United States from Mexico, an African-American soul singer from Detroit, and a Welsh performer who has experienced all possible aspects of the entertainment industry. What could they possibly have to do with each other?
But look closer and you will find that they got their start during the same decade, they have lived through career highs and lows, and they all had a late-career rejuvenation that sky-rocketed them to a level of fame they had never experienced before.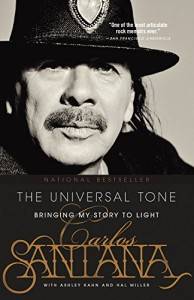 Born in Autlán, Mexico, Carlos Santana is one of the most outstanding guitarists of our time. In his autobiography, The Universal Tone. Bringing My Story to Light, Santana tells his life's story with a focus on music and his personal struggle to find love, friendship, and spiritual enlightenment. Santana tells his story with honesty and heart and I found myself writing down quotes on more than one occasion. Also, if you are a fan of Miles Davis or the Haight-Ashbury scene of the late 1960s, you might want to read this book, too.
Verdict: Buy.
Even though the band Santana has been a fixture on the international music firmament since the 1960s, blazing a trail with the band's fusion of rock, Latin percussion, blues, and jazz, by the 1990s the band's career had plateaued. Enter music industry mogul Clive Davis, the mastermind behind the Santana album Supernatural, released in 1999. One of the biggest hits from this album is the song "Maria Maria," a track that Carlos Santana keeps returning to in The Universal Tone.
[youtube]https://www.youtube.com/watch?v=nPLV7lGbmT4[/youtube]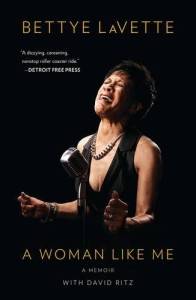 If you ask me, Bettye LaVette is one of the best song interpreters today. As is shown in her book, A Woman Like Me.  A Memoir, LaVette doesn't take crap from anyone. A Woman Like Me is LaVette's story about how to survive a career filled with false starts and broken promises. At the same time, she provides an alternate view on the music industry in general, and Detroit in particular, during the 1960s and 1970s.
Verdict: Buy.
In 2008, Bettye LaVette performed at the Kennedy Center Honors, honoring The Who. Her rendition of their song "Love Reign O'er Me" brought down the house and gave her career a boost.
[youtube]https://www.youtube.com/watch?v=EJi6maTueSc[/youtube]
It would seem that Tom Jones' position as an international star has always been a given, from his breakthrough hit "It's Not Unusual" in 1965 to his latest album, Long Lost Suitcase, released fifty years later in 2015. But reading Over the Top and Back. The Autobiography, it becomes clear that things are only self-evident in hindsight. Born in Pontypridd, Wales, in 1940, Jones became a manual laborer at the age of sixteen, already with a wife and child to support. His talent for singing brought him to London and eventually Las Vegas, making friends with Elvis Presley and Frank Sinatra along the way. After all these years in entertainment, Jones still looks at show business the way he did when he lived in Wales, positioned a little to the side and never taking anything for granted.
Verdict: Buy.
In his autobiography, Jones states that he probably made a mistake staying in Las Vegas for as long as he did. In the end, his career ended up suffering. What launched him into the musical stratosphere where he resides today was a cover of Prince's song "Kiss," which Jones recorded and released in 1988.
[youtube]https://www.youtube.com/watch?v=yuH1XDtN4rE[/youtube]
We're giving away a $50 gift card to the indie bookstore of your choice!
Enter here
.