41+ of Your Favorite Time Travel Books
This giveaway is sponsored by The Square Root of Summer by Harriet Reuter Hapgood.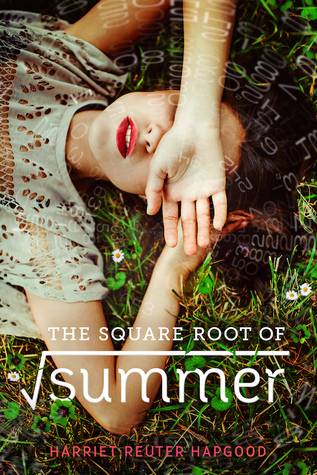 This is what it means to love someone. This is what it means to grieve someone. It's a little bit like infinity.
Gottie is seventeen, motherless, and losing time. Literally. When the fabric of the universe surrounding her seaside town begins to fray, it sends Gottie through wormholes to her past:
To last summer, when her grandfather Grey died. To when she fell in love with Jason. To the day her childhood best friend, Thomas, moved to Canada, leaving her behind.
Although Grey is gone, Jason and Thomas are back, and Gottie's past, present, and future are about to change forever.
---
Time travel provides authors the perfect vehicle for both comedy (send the Internet-addicted modern man back in time to 18th century wherever and see what happens!) and heartbreak (*stares at The Time Traveler's Wife*).
We asked for you to share your favorite time travel novels, and you answered. Get ready to go sailing through time with these great reads.
11/22/63 by Stephen King
All Our Yesterdays by Cristin Terrill
Below the Salt by Thomas Costain
Both Sides of Time by Caroline B. Cooney
The Chronoliths by Robert Charles Wilson
The Devil's Arithmetic by Jane Yolen
The End of Eternity by Isaac Asimov
Flight by Sherman Alexie
Half Magic by Edward Eager
A Handful of Time by Kit Pearson
Harvest of Time by Alistair Reynolds
Hourglass by Myra McEntire
The Impossible Lives of Greta Wells by Andrew Sean Greer
In The Present Tense by Carrie Pack
The Just City by Jo Walton
Kindred by Octavia Butler
Life After Life by Kate Atkinson
The Lost Boys Symphony by Mark Ferguson
The Man Who Folded Himself by David Gerrold
The Map of Time by Felix J. Palma
Mariana by Susanna Kearsley
A Murder in Time by Julie McElwain
Outlander by by Diana Gabaldon
Passenger by Alexandra Bracken
Reflections in the Nile by F. Suzanne Frank
Replay by Ken Grimwood
The River of No Return by Bee Ridgway
The Salt Roads by Nalo Hopkinson
The Ship That Flew by Hilda Lewis
The Teleportation Accident by Ned Beauman
Thief of Time by Terry Pratchett
Time and Again by Jack Finney
Timeline by Michael Crichton
Timescape by Gregory Benford
The Time Machine by H.G. Wells
The Time Traveler's Wife by Audrey Niffenegger
To Say Nothing of the Dog by Connie Willis
Tom's Midnight Garden by Philippa Pearce
Wayward Pines Trilogy by Blake Crouch
When You Reach Me by Rebecca Stead
A Wrinkle in Time by Madeleine L'engle
We're giving away five copies of Leslie Jamison's new essay collection
Make it Scream, Make it Burn
.
Click here to enter
, or click the image below!