The List List #200
This week's List List is sponsored by The Girl at Midnight and The Shadow Hour by Melissa Grey.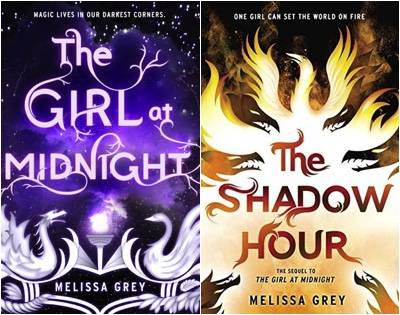 Everything in Echo's life changed in a blinding flash when she learned the startling truth: she is the firebird, the creature of light that is said to bring peace. The firebird has come into the world, but it has not come alone. Every action has an equal and opposite reaction, and Echo can feel a great and terrible darkness rising in the distance. Cosmic forces threaten to tear the world apart. Echo has already lost her home, her family, and her boyfriend. Now, as the firebird, her path is filled with even greater dangers than the ones she's already overcome. She knows the Dragon Prince will not fall without a fight.
Echo must decide: can she wield the power of her true nature—or will it prove too strong for her, and burn what's left of her world to the ground?
Welcome to the shadow hour.
---
at NPR, Walt Whitman's "Manly Health" Tips
at Kirkus, 10 New Best-Sellers We Love
at BuzzFeed Books, 11 Haikus That Sum Up Being a Book Nerd
at Signature, 6 Books on the Working Class
at Off the Shelf, 12 Novels That Celebrate the Joys and Challenges of Motherhood
at Brightly, Shakespeare for Kids of All Ages
at Tor, 5 Books for the Fantasy Naturalist
at CBC, 5 Books We Can't Wait to Read in May
at Flavorwire, 10 Must-Read Books for May
at Signature, Required Reading for May, 2016
at the Guardian, Top 10 Dragons in Fiction
at Panels, Fat Change: 7 Superheroes Who Could Use a Size Upgrade
at Open Culture, 7 Tips for Reading More Books This Year
and…
at PopSugar, 55 Real Life Reading Nooks
Enter to win
$250 to spend at Barnes and Noble!