Inbox/Outbox
Here's to more weeks that begin with stern resolves of not buying books, and end with shrugs of non-regret and helplessness, and teetering TBR piles.
Inbox: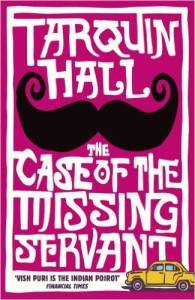 The Case of the Missing Servant by Tarquin Hall- The blurb on the cover calls Vish Puri, a private investigator from New Delhi, an Indian Poirot, so I had to pick this one. (I know, I know– blurbs are to be taken with giant tubs of salt). More interesting facts that made me buy it include the names of his undercover team– Flush, Tubelight, and Facecream, and the bright pink cover adorned with a moustache.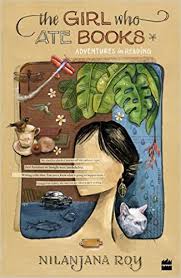 The Girl Who Ate Books: Adventures in Reading by Nilanjana Roy- Roy's latest offering fascinated me because Indian metafiction hits all my buttons. The book compiles stories and essays about books, reading, and language from a vast variety of Indian authors and poets. I am especially looking forward to the pieces by Kiran Desai and Arundhati Roy.
Outbox:
This was a week of disappointment regarding books that I had recently bought. So I turned to my TBR pile and pulled out a couple of books that I've been meaning to get to for a while.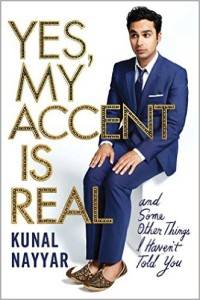 Yes, My Accent is Real by Kunal Nayyar- I wasn't expecting much here, but I was curious about what Nayyar would have to say. Having read it, I don't think the content is all that bad; it's been written with a lot of heart. It has a couple of moments that struck home, but it's pretty much your average celeb memoir otherwise.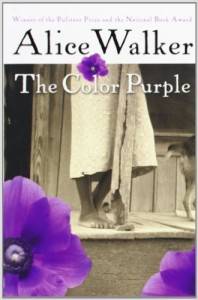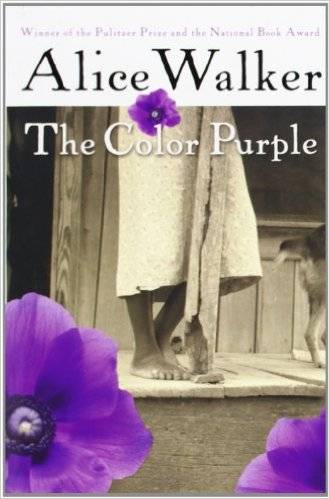 The Color Purple by Alice Walker- I was very, very late to this train; it had been on my TBR forever, and I finally picked it up a couple of weeks ago. Anyone else out there with this brilliance lying unread on their bookshelves should get to it immediately.
Which books did you acquire this week? Which books did you cross off your TBR? Tell us about them!
Enter to win
$250 to spend at Barnes and Noble!