Inbox/Outbox: April 22, 2016
It is so unbelievably beautiful in Maine today! Readers are lucky, because we can pursue our love of books in all kinds of weather, but it's extra-great when it's lovely outside. Here's what readerly things I'm getting up to today in between catching some sunshine.
Inbox (Books Acquired)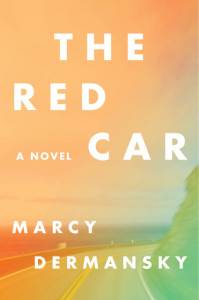 The Red Car by Marcy Dermansky (Oct. 11, Liveright) – You can bet this is going to be in the "In the Queue" section as soon as I'm done writing this post! I loooooove Marcy Dermansky and couldn't be more excited to get this if I swallowed a cat and broke out in kittens. You should read Twins and Bad Marie while you wait for this one.
Boy Erased by Gerard Conley (May 10th, Riverhead Books) Conley was raised in Arkansa the son of a Baptist pastor. When he came out to his parents at the age of 19, they gave him an ultimatum: attend a church-supported conversion therapy program that promised to "cure" him of homosexuality or risk losing family, friends, and God. I'm guessing this memoir will prove fascinating!
Outbox (Books Finished)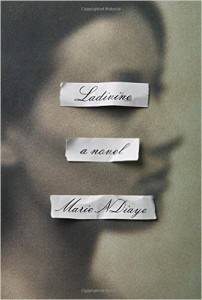 Ladivine by Marie NDiaye (April 26th, Knopf) – A quietly lovely and disturbing novel about secrets and shame between three generations of women.
Vow of Celibacy by Erin Judge (Aug. 9th, Rare Bird Books) – Mark this one down now! It's a funny, smart novel, and I hope we see more books start to treat their characters this well in the future.
In the Queue (What I'm Reading Next)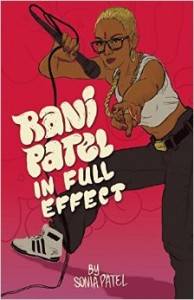 Rani Patel in Full Effect by Sonia Patel (Sept. 13th, Cinco Puntos Press) – This looks great, about a girl who shaves her head and begins a career in hip-hop in response to the break-up of her parents' marriage.
The Accidental by Ali Smith – I'm participating in Dewey's 24-hour readathon tomorrow, and have decided to read a book or two from my 2016 Backlist Alphabet Project. This is the only Smith I haven't read and I'm reaaaaally excited to get to it because she is amazing.
We have 10 copies of
A Gentleman in Moscow
by Amor Towles to give away to Book Riot readers!
Go here to enter for a chance to win
, or just click the image below. Good luck!