Buy, Borrow, Bypass: Finding Your Place in the World
Maybe it's my day job (helping grad students figure out what they want to do with our lives), but I find myself increasingly fascinated by books about finding your place in this weird world of ours. In particular, I'm drawn to books that confront head-on how messy, complicated, and constrained that process is. Like, say, when we also have to consider making rent next month or taking care of the people we need to take care of or navigating a laughably broken political system.
So here are some recent or upcoming books that come at this theme from different angles in different genres:
Real Artists Have Day Jobs by Sara Benincasa (April 26, William Morrow)
Benincasa's DC Trip was one of my favorite reads of last year, hilarious and moving at the same time, and a fascinating fictional look how people try on different roles as they try to make a place for themselves. Real Artists Have Day Jobs takes up that theme in a different way, with a collection of essays—by turns snortingly funny and deeply affecting—about what it's like to build a life out of a pile of weird and sometimes jagged pieces. In particular, the title essay is a fantastic rejection of the romanticized visions of the artists as an ever-tortured, mono-focused, leisured-rich hermit. Instead, Benincasa embraces art in the cracks of life, surrounded by quotidian concerns and, you know, a damn job: "Art does not need your full-time attention. Art does not demand that you starve in order to afford [it]." She embraces, in other words, art made by a full range of people who don't have the luxury of spending all day in the writing nook on their yacht. Other essays, on topics like intersectional feminism and mental illness, also approach the who-are-we-and-how-do-we-know question in refreshing ways. 
Verdict: Buy. Just do it.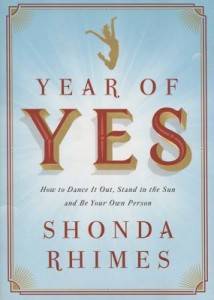 Year of Yes by Shonda Rhimes
Reading Rhimes's The Year of Yes is like plugging into the quick-moving, quirky mind of a master creative. Hit by the realization that she tended to give in to an impulse to hide, the (surprisingly?) introverted Rhimes decided to spend a year saying "yes" to things that scared her. This book chronicles the adventures and emotions that ensued, in Rhimes's distinctive, charming voice. While it's up to you whether you need to say yes more—or maybe embrace the power of "no"—Year of Yes is a grand and gripping look at how a single word can help you figure a whole lot of shit out.
Verdict: Buy. (FYI: I read the print version, but I'm told by my fellow Rioters that the audiobook is great.)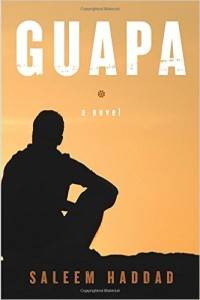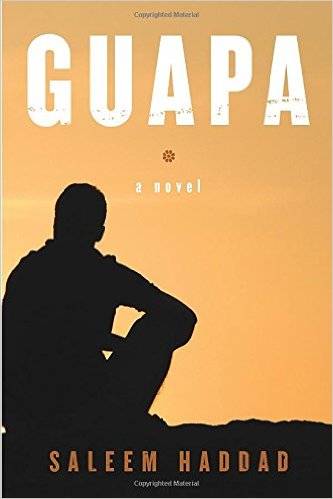 Guapa by Saleem Haddad
This book takes up the question of how you find yourself in your twenties in a seemingly broken world. Haddad maps postcolonial theory, post-revolutionary malaise, and post-outing upheaval onto your standard post-college, what-am-I-doing-with-my-life aimlessness, creating something wonderful and fascinating in the process. Taking place over 24 hours, with flashbacks, Guapa tells the story of a young queer man in an unnamed Arab nation who went to college in the U.S., came home, got caught up in an abortive revolution, fell in love, got found out, and doesn't really know what comes next. It's beautifully written, with well-drawn characters and a grippingly meandering plot.
Verdict: Buy (if you're still on the fence, read this essay by Haddad then get back to me).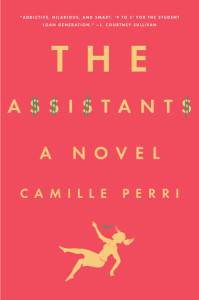 The Assistants by Camille Perri (May 3, G.P. Putnam's Sons)
The Assistants opens with three principles: "All important men have assistants," "Men still rule the world," "There is so much money." And with that opening, Perri let's you know what you're dealing with in this book: a pretty unflinching but also damn fun (Funflinching? No.) look at wealth and power in the twenty-first century. What if, the novel asks, the young women who work as assistants to the rich white men who run the world decided to even the playing field a bit through wacky escapades and a bit of embezzlement? That premise lets Perri take on how the student loan crisis, employment trends, and economic inequality have conspired to make it really fucking hard for young people to build stable lives for themselves.  
Verdict: Buy (well, steal if you want to be narratively on-point, but I don't endorse that).
Enter to win
$250 to spend at Barnes and Noble!