Inbox/Outbox: March 24, 2016
I am in the middle of writing essays for my Masters degree in Women's Studies, so I have a mixture of relaxed reads and very scary (though impossibly interesting) academic books to share with you today.
Inbox (Books acquired)
Nine Women, One Dress by Jane L Rosen (July 12, Doubleday) – This sounds like Sisterhood of the Travelling Pants with a magical little black dress and I am so here for it. I hope this is funny and heart-warming, can't wait to dig in.
Undoing Gender by Judith Butler – Butler reconsiders her previous thoughts on gender and sexuality (published in her earlier book Gender Trouble). I want to know more about the performance of gender  for one of my essays and Butler is the queen of this subject.
Sex Object: A Memoir by Jessica Valenti (June 7, Dey Street Books)- Valenti was one of the feminist writers responsible for my interest in feminism. Full Frontal Feminism: A Young Woman's Guide to Feminism and Why it Matters was eye-opening to me. Can't wait to read her memoir.
Outbox (Books finished)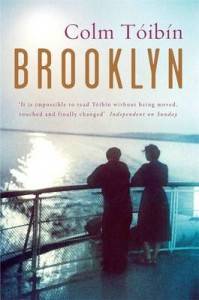 Brooklyn by Colm Tóibín – I really wanted to like this book, and I did enjoy some parts of it. Tóibín's description of homesickness are spot on, but I expected something else from the ending. I love immigrant stories, which is why I wanted to like this. Somehow, it fell short and I am still trying to figure out why.
The Shadow of the Wind by Carlos Ruiz Zafon – Beware, the male gaze is strong in this one. I have a hate/love relationship with this book. While I enjoyed the central plot line, the main character's constant objectification of the women in his life was very irritating. All of the female characters were one-dimensional and didn't really care about anything but men. I wish this book wasn't so sexist and misogynistic because a Cemetery of Books sounds like such an awesome concept. It just gets to be exhausting to read descriptions of women as sex objects over and over again.
The Will to Change: Men, Masculinity and Love by bell hooks – Holy crap, this book is good. I want every man to read this book and reflect on hooks words on how patriarchal masculinity is harmful and how we need to work towards other types of masculinities that celebrate love, compromise and understanding. If you haven't picked this up yet YOU MUST.
In queue (what I am reading next)
Living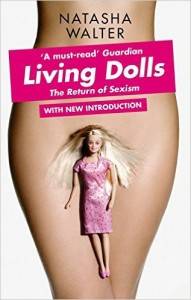 Dolls: The Return of Sexism by Natasha Walter – I've been meaning to read this book for a very long time but now I have a proper excuse to actually do it: I am making a feminist zine about feminist bodies! It's going to be amazing and I hope Walter's book is helpful.
Bananas, Beaches and Bases: Making Feminist Sense of International Politics by Cynthia Enloe – Do you ever wonder why we are in a constant cycle of war and aggression in global politics? Enloe argues it's because the field of international relations is itself masculinised. What would a feminist approach to international politics look like? That's what Enloe is proposing and I am excited just thinking about it!
Enter to win
$250 to spend at Barnes and Noble!