Buy, Borrow, Bypass: Strange Short Story Collections
There's nothing I love more than a weird short story. To me, "weird" can come in many forms—speculative fiction, domestic fabulism, magical realism, sci-fi, fantasy, or otherwise. What they have in common is their ability to simultaneously ground and discombobulate you. You will recognize elements of your world, and still you won't be able to find your way. You may feel uncomfortable, enchanted, intrigued, or uneasy—maybe all simultaneously. I love a story that sticks to me and refuses to be forgotten.  So suspend your disbelief, abandon your maps and compasses, and grab one of these weird collections.

A Guide to Being Born by Ramona Ausubel
I picked up Ausubel's collection solely based on the cover—its entanglement of nature and diagrams, growth and delineation, intrigued me—and I was not disappointed. Her focus is on the body, women's especially, and birth (and death and life and all those big notions) as a concept more than an act. In one story, a man envies his wife's pregnancy and begins (literally) growing drawers on his chest and storing toy babies in them. A teenager imagines her body producing all number of animals (though never a human). A young boy dumps the ashes of the family pet on top of his parents, mid-coitus. Ausubel's stories are uncomfortable and moving, intense and absurd. If you want weird, this is weird.
Verdict: BUY if you love stories that make you squirm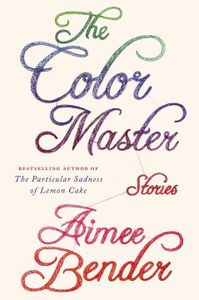 The Color Master by Aimee Bender
I've always had a fondness for fairy tales and fables, so I find Bender's newest collection particularly appealing. Even the most mundane situations have a taste of fey—like the story about a house where slightly damaged or off-putting gifts appear unbidden. She writes about a threesome with as much skill and magic as she handles ogres' wives and seamstresses that can weave the sky into a dress. The last story literally struck me dumb it was so haunting and pensive.
Verdit: BUY especially if you enjoy fairy tales turned on their heads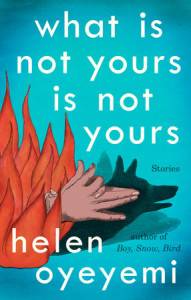 What Is Not Yours Is Not Yours by Helen Oyeyemi
Full disclosure, I'm still in the middle of this read, but it's lovely and I can't not recommend it. It's not as weird as the others on this list; the strange elements of Oyeyemi's collection materialize like a mist, and suddenly you can't tell what's real or imagined. There are puppets who were once people, drowned cities, libraries that lead into gardens and across stories. She's especially talented at weaving stories within stories and making your head spin. And every story features a key (and things to be locked, unlocked, discovered, and lost); who doesn't enjoy the imagery of something so full of potential?
Verdict: Borrow if you don't like hardcovers, otherwise BUY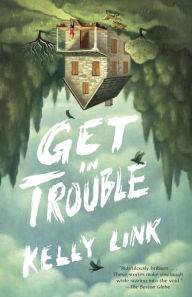 Get In Trouble by Kelly Link
Link has been referred to as "a sorceress to be reckoned with," and I feel like no quote does her justice more than this. As a sorceress, she's skilled in wielding all sorts of magicks, and so this is the most varied collection of the group. There's magic of course, but also superheroes (and superhero conventions), vampires, pyramids, sex tapes, haunted houses, spaceships, and teen angst. If you're not sure the type of strange you'd like to dip into, Get In Trouble offers options. And no matter the subject, Link is able to weave a fully-formed and engaging story.
Verdict: BUY if you like really weird short stories (and if you don't, how did you make it so far down the page?)
Enter to win
$250 to spend at Barnes and Noble!