Buy Borrow Bypass: It's Business Time
The old days of working for a big corporation for decades and decades are over– it's much more likely that you're picking up freelance work, starting your own business, or dreaming of someday doing so. If any of these apply to you, you probably share my guilty pleasure: books about leadership. It's tough to cut through all the mindless platitudes to find worthy literary works that inspire us to get off the couch and lead.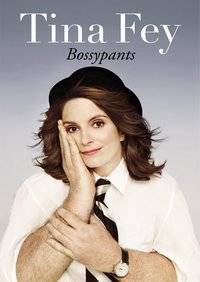 Bossypants by Tina Fey
This memoir is Lean In through the 30 Rock lens: Tina Fey, comedy god, tells us her story of working her way up from an improviser in Chicago to the all-powerful boss she is. Tina is unapologetic and, of course, hilarious– there are Weekend-Update-worthy rants in here– but the real joy of this book is having Tina remind you that bossy is a great thing to be. Tina's bossiness is always empathetic and warm, but you know she's ready to lead us all into comedy battle.
Verdict: Buy… the audiobook. It's like a stand-up album with empowerment folded in.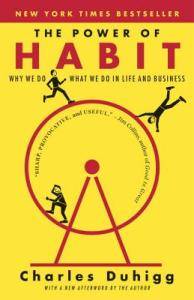 The Power of Habit by Charles Duhigg
There are enough books about what goes on in our heads to make our heads spin, but this one stands out. The Power of Habit works synapse by synapse through habit formation and habit breaking. Loaded with cool anecdotes about Febreeze, the NFL, and the civil rights movement, this is the habit book that transcends fluff. Sure, it'll help you change your own habits, but more than that, The Power of Habit will make you see how habits dictate so much of our greater civilization. That perspective is worth revisiting more than once.
Verdict: Buy
The Art of the Turnaround by Michael Kaiser
Michael Kaiser was known for years as "The Turnaround King"– a nonprofit arts manager who would swoop in and lead organizations on the brink of collapse. This book is a fascinating mix of memoir, a behind-the-scenes look at ballet, and a how-to guide for managers of all kinds. Kaiser isn't the most literary writer, but his stories reflect a life of making big mistakes and taking big chances that often paid off. Lots to learn here– especially about the cool history of the Alvin Ailey Dance Theater, the historic black ballet company. Worth a read even if you're not working in the arts: there are takeaways here for anyone trying to effect big change quickly.
Verdict: Borrow– unless you're a nonprofit arts manager, in which case, sleep with it under your pillow at night to get through those tough times.
By signing up you agree to our Terms of Service