Buy Borrow Bypass: Love Is In the Air
I'm always a sucker for books with romance, even when it's not Valentine's Day. Whether you enjoy sweet historical romance, mystery, or young adult, all of these books could be called love stories even if they're shelved in different sections of the bookstore.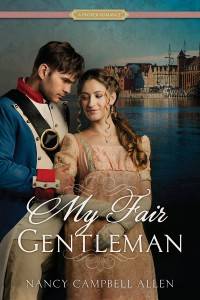 My Fair Gentleman by Nancy Campbell Allen
Jack's dreams of captaining his own ship are snatched away when his grandfather forces him to become the next earl. Now, to navigate in society, Jack must learn how to behave like a gentleman from Ivy Carlyle, the most well-mannered lady in town.
I wanted to read this book mainly because it claimed to be a twist on My Fair Lady, but the similarities are cursory and do nothing to help the novel. MFL is about a woman who sees the opportunity to make her life better and makes the choice to fight for it. Jack never makes that choice; and furthermore he doesn't even need lessons in behavior. He knows when he's not being a gentleman and he doesn't care. Why should he? I enjoyed Ivy and Jack's interactions at first, but they petered out as the book went on, and since there was nothing at stake for either character it was hard to care much about the outcome. I also would have appreciated a more nuanced look at the grandfather and his motives. I like Campbell's writing style, but this novel needed a lot more thought.
Verdict: Bypass if you're a fan of My Fair Lady.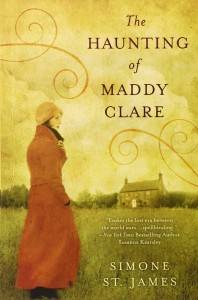 The Haunting of Maddy Clare by Simone St. James
Sarah Piper is barely getting by as a temp in 1920s London, until she's given an unusual assignment: assistant to a ghost hunter. Unfortunately for Sarah and her new employer, they encounter the most virulent ghost known to humankind. Can Sarah discover what happened to Maddy Clare before her ghost destroys their lives?
I love ghost stories, and The Haunting of Maddy Clare definitely delivers on that front. The haunting is really spooky and creepy, even if a bit incredible. I also thought St. James did a perfect job of bringing the 1920s setting to life. The romance, however, I wasn't into so much, and it was obvious who the baddies were before the mystery even got started. But I can appreciate what St. James was trying to do here by telling a story that's about more than just a haunting: it's about war, recovering from trauma, grief, and feminism, with relevancy for our own time. Will definitely be picking up more of St. James' books in the future.
Verdict: Borrow or wait for the ebook to go on sale.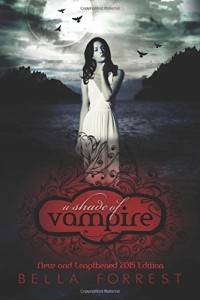 A Shade of Vampire by Bella Forrest
When her 17th birthday doesn't go the way she'd hoped, Sofia Claremont expresses her feels by going for a long walk on the beach. Alone. OF COURSE, this provides an opportunity for vampires to kidnap her and spirit her away to The Shade, an island where the sun never shines. Will Sofia ever be able to escape? Will she even want to?
This book has been the top-selling self-published book on Amazon for, like, ever. I'll be honest, I thought the whole thing was going to be a trainwreck. But it actually wasn't too bad! Sure, there were some silly parts, but it's a super quick, entertaining, guilty pleasure read that made me stay up way past my bedtime. I can see why this is such a bestseller; it's the kind of book you want to tell your friends about immediately.
Verdict: Buy if you enjoyed Twilight, or borrow for free if you're a member of Amazon Prime or Kindle Unlimited.
We're giving away five copies of Leslie Jamison's new essay collection
Make it Scream, Make it Burn
.
Click here to enter
, or click the image below!