Romantic Literary Valentine's Day Gifts for Every Stage of Your Relationship
It's almost Valentine's Day, that occasion when single people either cry out of loneliness or rejoice at their freedom and people in a relationship fret about what to give their S.O. so they don't end up looking like a heartless jerk. If you're in the latter category, here are some fail-proof ideas for whatever stage of romance you're in right now. Basic and advanced options are included, so it doesn't matter whether you're romantically challenged or a skilled Casanova.
When you want to let the object of your desire know that you're crushing on them…
BASIC: A simple card will do the trick. If you want something sweet and straightforward try this one from Purpose and Worth etc.
For something a little bit more utilitarian try this card with a built-in bookmark by Bookishly UK.
If you want to be cheeky try this one by Fable & Black.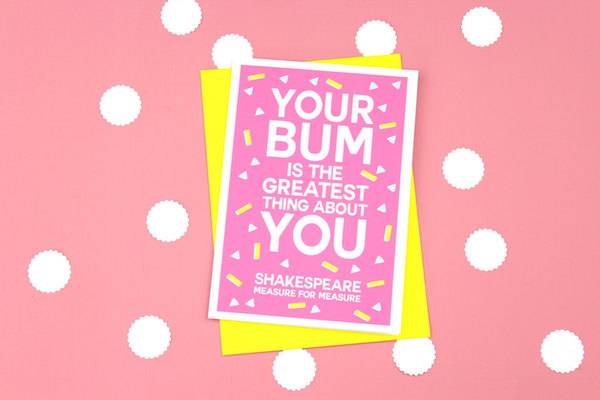 For more great card ideas check out 20 Literary Valentine's Day Cards for Bookish Hearts.
ADVANCED: Deliver a bouquet of beautiful paper flowers with your card. Try these traditional roses by Wing Fish Studio…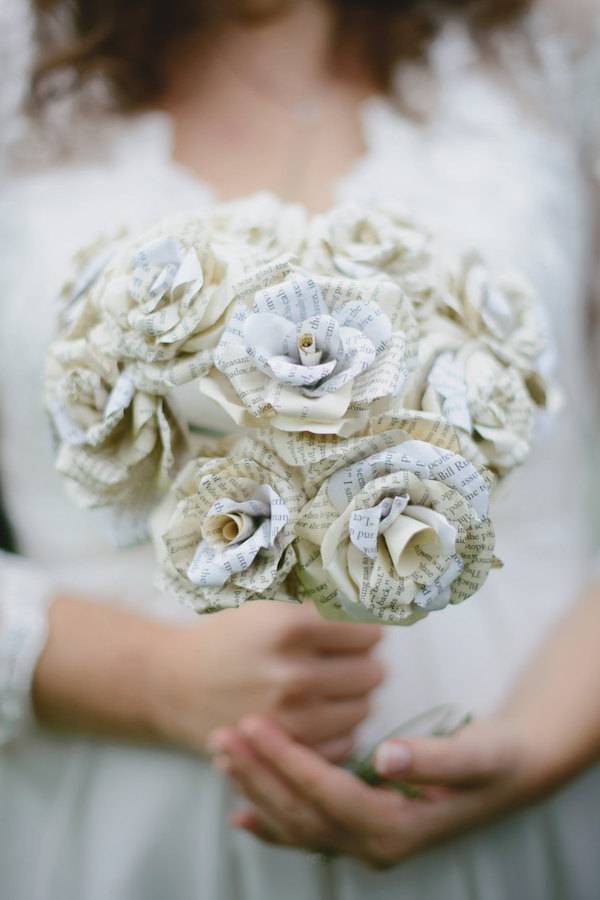 …Or these lovely springlike peonies from MyrtleAndQuince.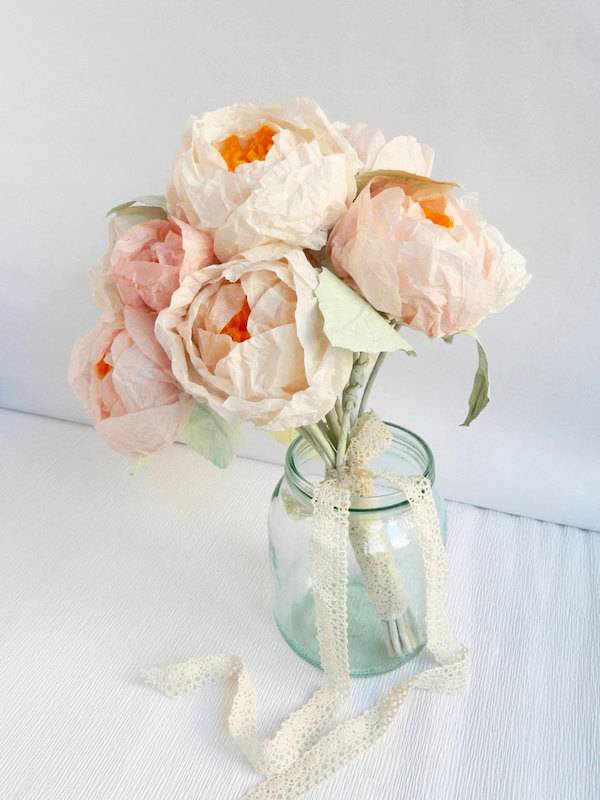 When you've been seeing each other for a few weeks…
BASIC: Take your love interest to a literary-themed restaurant for some bookish food and quality time. If you don't live near one, try the advanced option.
ADVANCED: Surprise your date by cooking a literary-themed meal and creating your own bookish dining experience at home. There are a ton of great literary cookbook companions covering all sorts of fandoms and tastes. For Janeites there's the Jane Austen Cookbook and for mystery fans there's the Mystery Writers of America Cookbook and A Taste of Murder. Here's a list to get you started.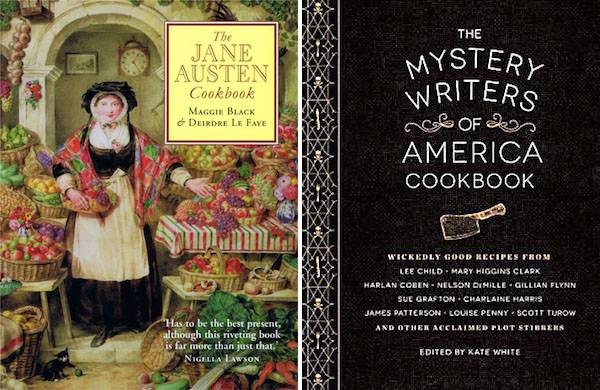 BONUS POINTS: Set the mood for your dinner with table settings and decorations that match the theme of the meal. Light a couple of bookish candles and throw up some paper heart garlands. Play some romantic bookish music, like this selection of Yellow Cocktail Music from The Great Gatsby film adaptation or the Pride and Prejudice soundtrack.
When you've been together for a while and you're ready to get serious…
BASIC: At this stage buying your S.O. a meaningful book of poems is a great way to go. Shakespeare's Love Sonnets, Love Poems by Pablo Neruda, or Erotic Poems by E.E. Cummings are all great choices. For more general appeal you could choose an anthology like Love in Verse or Love Poems instead.
ADVANCED: If you want to leave a lasting impression, like the kind your S.O. will hang on to even if you break up and marry other people, buy them a fine edition of a romantic book like the Folio Society's Vita Nuova.
When you know you want to spend the rest of your life with this person…
BASIC: Jewelry is a common gift between lovers, but of course the only thing better than jewelry is bookish jewelry! If you're on a budget try this miniature book of quotations necklace by akinto…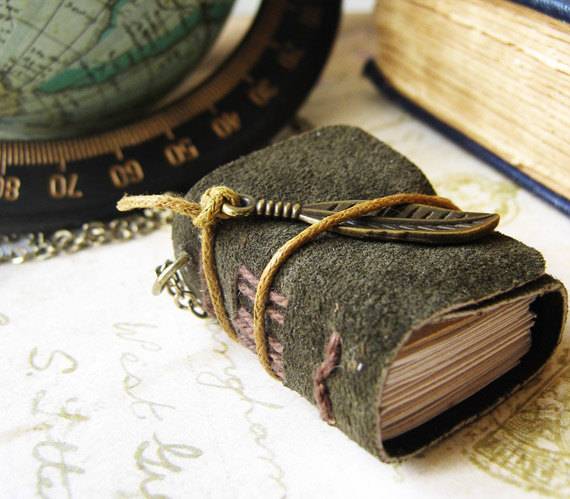 …or these leather book cufflinks by Society of Little.
If you can afford fine jewelry, check out these stunning diamond question mark earrings from Erie Basin.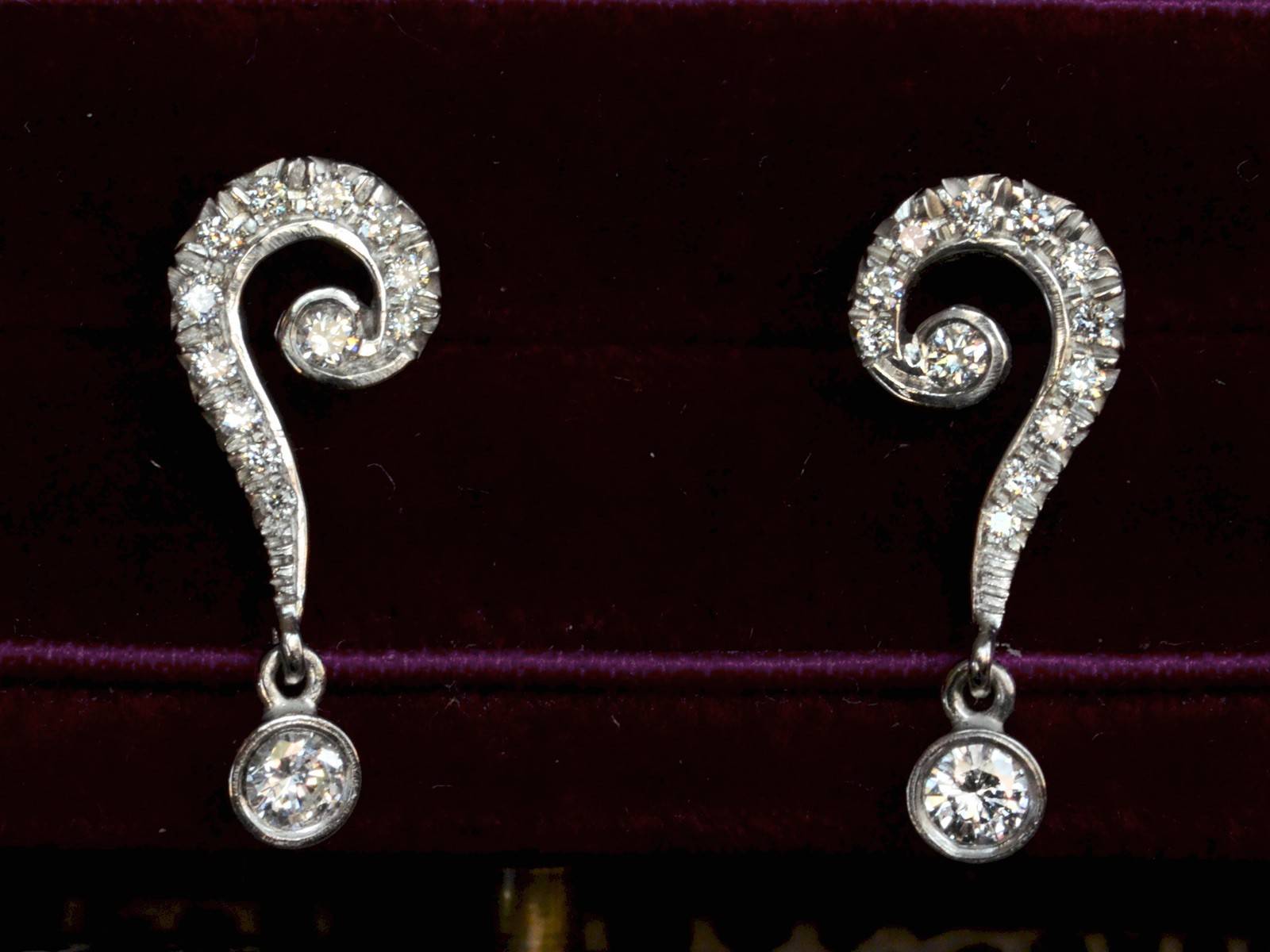 ADVANCED: For a fun surprise, hide your gift in a book safe like this Hobbit ring holder from Virtual Distortion.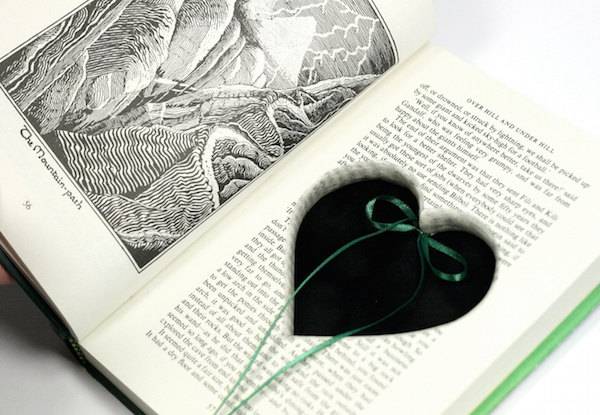 When you've been together for a milestone number of years…
Congratulations on surviving the cultural milieu of divorce and breakups! You deserve a medal…or a vacation. Celebrate your relational milestone by staying at one of these fine bookish hotels or visit a city you've always wanted to see and do a bit of literary site seeing.
BONUS POINTS: Combine your trip with a literary-themed meal, paper flower bouquet, or any of the other items on this list for a truly memorable celebration of love.
We have 10 copies of
A Gentleman in Moscow
by Amor Towles to give away to Book Riot readers!
Go here to enter for a chance to win
, or just click the image below. Good luck!