Featured Book Trailer: WE'LL NEVER BE APART by Emiko Jean
This week's featured book trailer is for We'll Never Be Apart by Emiko Jean. Check it out:
[youtube]https://www.youtube.com/watch?v=fiU9apO0aBA&index=40&list=PL074AB38A51CE8EC1[/youtube]
____________________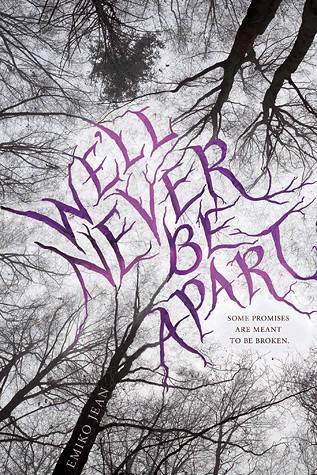 Murder.
Fire.
Revenge.
That's all seventeen-year-old Alice Monroe thinks about. Committed to a mental ward at Savage Isle, Alice is haunted by memories of the fire that killed her boyfriend, Jason. A blaze her twin sister Cellie set. But when Chase, a mysterious, charismatic patient, agrees to help her seek vengeance, Alice begins to rethink everything. Writing out the story of her troubled past in a journal, she must confront hidden truths. Is the one person she trusts only telling her half the story? Nothing is as it seems in this edge-of-your-seat psychological thriller from the debut author Emiko Jean.
We have 5 copies of 
the
Forbidden Hearts series
by Alisha Rai to give away to Book Riot readers!
Go here to enter for a chance to win
, or just click the image below. Good luck!