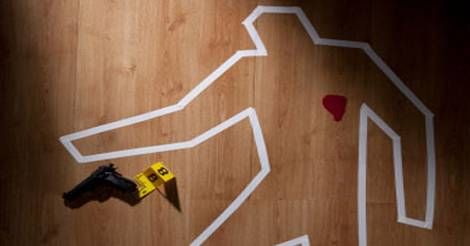 This content contains affiliate links. When you buy through these links, we may earn an affiliate commission.
The mystery genre is like a well oiled machine that never stops producing–or at least it feels that way since there seems to always be a new book out. There will never–thankfully–be a lack of mystery novels. The abundance does however pose the tiny problem of selecting which to read. It's like standing in the cereal aisle. So. Many. Choices. Between rounding up 100 Must-Read Mystery Crime Around the World, writing the Unusual Suspects newsletter, and my inability to say no to a mystery novel, I've read a lot this year in the genre. Seriously, bodies everywhere. In the hopes of helping you find a great next read, here are the 2016 mystery and thrillers not to miss.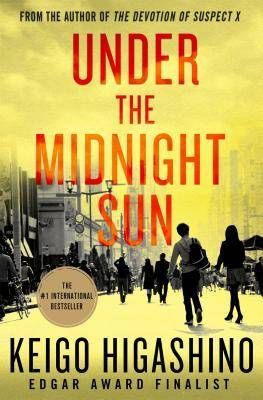 Under the Midnight Sun by Keigo Higashino, Alexander O. Smith (Translator): A perfect example of why I love reading Japanese mysteries: While it starts as a detective story–detective Sasagaki is investigating the murder of a pawn shop owner and later a possible suicide–the book then segues into a crime novel that follows the children affected by the crimes, possible suspects, and those tied to the murder victim. But just because the book isn't following Sasagaki doesn't mean he's let this case go: almost twenty years later he's still determined to solve the case. A very satisfying crime novel, sprinkled with a great detective, and threaded with a whodunnit mystery.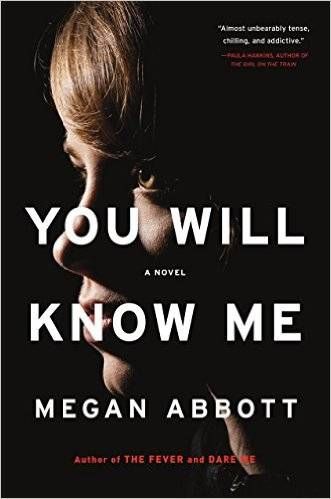 You Will Know Me by Megan Abbott: Honestly, I feel like at this point the book just sells itself being that Abbott wrote it. It also published right before the Rio Olympics, earning gold for best publishing timing being that the book centers around a family whose nucleus is their gymnastic prodigy teen daughter. After a shocking death it's hard for the Knox family, and this small gymnastic community, to stay focused on their goals, and Abbott brilliantly weaves in tension through their ordinary and extraordinary lives. If this is your first Abbott and you find yourself in the ohmygod-give-me-more-now territory here's a reading pathways for her work.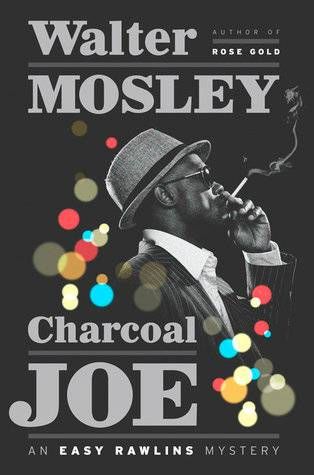 Charcoal Joe (Easy Rawlins Mystery #14) by Walter Mosley, Michael Boatman (Narration): Boatman is the perfect narrator for this hard-boiled detective novel, and exactly what I imagined Easy Rawlins to sound like. Set in late 1960s L.A., you get a good mystery–Rawlins is forced on a murder case by a man Rawlins is wise to not say no to–a ladies' man PI, Mosley's detailed writing for even minor characters come vividly alive, and an unflinching view of racial tensions. While it's 14th in the series it also worked as a standalone for me. If you're looking for more Mosley here's a reading pathways.
Perfect Days by Raphael Montes: A dark, suspenseful, crime novel that is creepy AF, super twisty (and twisted), and what I imagine Annie Wilkes and Norman Bates would give birth to–if fictional characters birthed novels. Teo meets Clarice and quickly becomes obsessed. So obsessed he decides he can make her realize that she, too, loves him by kidnapping her and keeping her hostage at a resort. I always mix up sociopath and psychopath so I'm not sure which Teo is but whichever it is he's excellent at it. Especially when he starts lying to both his mother and Clarice's mother and it's probably the least awful thing he does. I recommend making someone read this with you because you're gonna need to talk about it.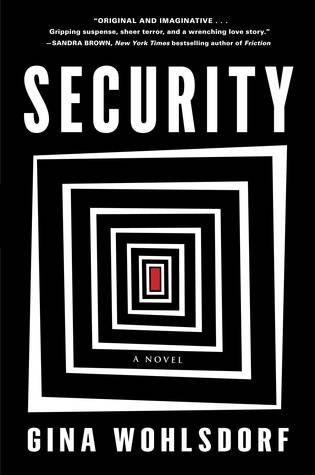 Security by Gina Wohlsdorf: The staff of a luxury hotel are busy preparing everything before the opening which is stressful enough without there being a killer inside the hotel offing employees one by one. The thing is none of the employees are aware and they just keep going about their business, and own dramas, making this feel like a slasher movie in novel form. Of course I found myself yelling things like, "OMG don't go there the killer is there!" If that didn't keep me on my toes I was also frantically trying to figure out who the narrator and killer were.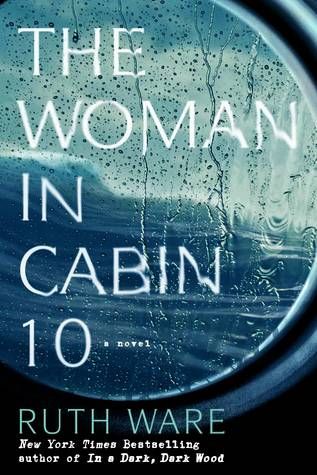 The Woman in Cabin 10 by Ruth Ware: After a terrifying break-in, Lo thinks an assignment for the travel magazine she works for will be a great change. What can go wrong on a small luxury cruise? Well this is a twisty-mystery so unfortunately for Lo many things are going to go wrong, which is great for us as readers. Lo swears she sees a woman's body thrown overboard, but no one seems to believe her and she can't find anyone on the boat to even confirm that passenger existed. Did Lo see what she saw or has her anxiety and lack of sleep caused her to overreact? Is this a small group of people where everyone is a suspect like in Clue or in an Agatha Christie where you can't trust the narrator?…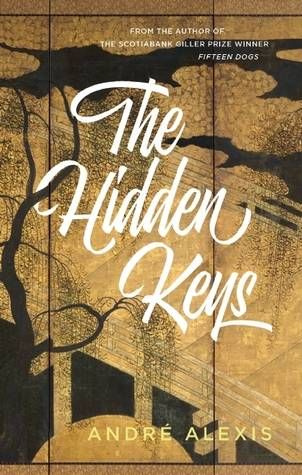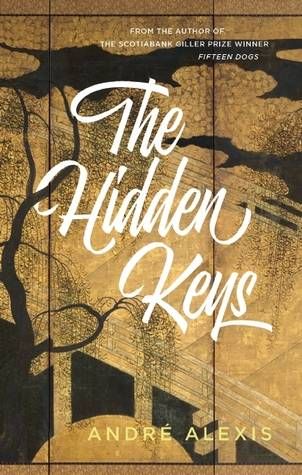 The Hidden Keys by André Alexis: This isn't a classic mystery since the mystery in the book is more of a puzzle that the characters are solving which the reader gets to watch, but not necessarily participate in by guessing. It's on the list because it was a great read with characters I very much enjoyed and I'm all for puzzle books. Willow Azarian hires a thief, Tancred Palmieri, to steal—and return–inherited objects from her siblings. Willow is convinced that her father left clues behind for a treasure hunt but being a heroine addict no one else believes her. Except Tancred who takes the case and soon finds solving the puzzle to have the added obstacles of fending off Willow's dealer.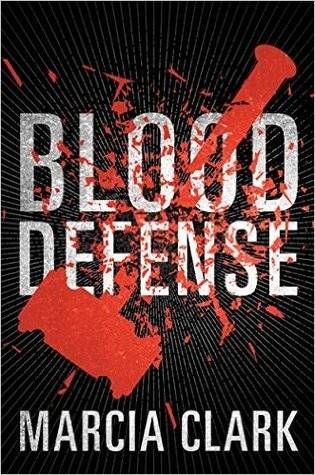 Blood Defense by Marcia Clark: Samantha is a criminal defense attorney trying to keep her practice afloat (located in a neighborhood currently run by gangs) and takes on the case of a detective accused of murdering two women. One of the victims was a TV star, so the media is all over it, and this can make or break her practice. Full of twists and reveals (and courtroom drama), it also has great characters including Sam's best friend, who runs the office, and a newly hired criminal turned investigator (in training). I found myself attracted to this series for similar reasons that I'm attracted to HTGAWM and Scandal.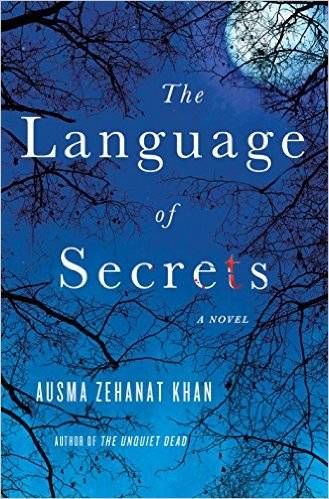 The Language of Secrets (Rachel Getty & Esa Khattak #2) by Ausma Zehanat Khan: This novel grabbed me from the beginning, starting with a murder, and held me until the end which was super tense. While a good mystery/procedural filled with politics—including Getty going undercover in a Mosque–I especially loved how Khan created many Muslim characters living in the West showing a range of beliefs, views, and actions without every feeling stereotypical.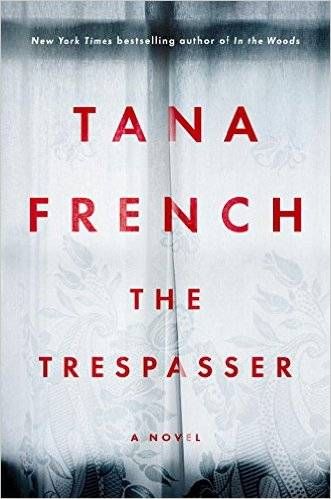 The Trespasser (Dublin Murder Squad #6) by Tana French: Antoinette Conway is a takes-no-shite, swears like a sailor, tough as nails detective in the Murder Squad who is not only getting no respect from fellow detectives but is being harassed. She's hoping, along with her partner Moran, that something might come of their newly assigned case to finally, at the very least, get better cases coming their way. Soon they're creating all kinds of theories for who may have murdered a young woman in her apartment even though the obvious answer seems the victim's date. Round and round the case goes as Tana French expertly places you inside the squad and case so that you feel every detail without ever feeling like you want to hurry things along.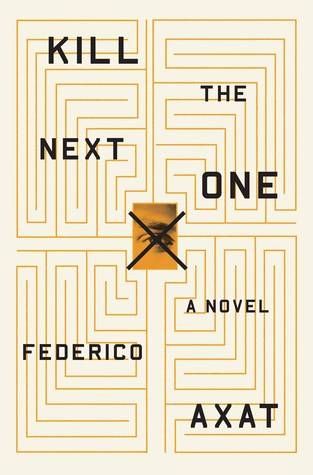 Kill the Next One by Federico Axat, David Frye (Translator): A psychological thriller that will take you for a hell of a ride and leave you whiplashed from all the twists and turns. Ted has been diagnosed with a brain tumor and is about to take his own life when a man shows up at his doorstep knowing way too much about Ted and offering him a proposition. Basically Ted can murder two people and then be placed into this "chain" where he will be murdered so he doesn't have to die with the stigma of suicide. Ted accepts the deal. That's all I'm going to say because I promise you have no idea where this is going!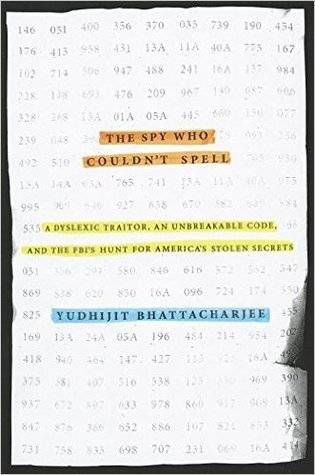 The Spy Who Couldn't Spell: A Dyslexic Traitor, an Unbreakable Code, and the FBI's Hunt for America's Stolen Secrets by Yudhijit Bhattacharjee: This is the true story of a traitor stealing and trying to sell classified U.S. intelligence. It takes you into the real procedures the FBI must follow to find a spy and into the life of the traitor and what led him to betray his country and family. It reads like a great spy novel but is a true story with really interesting information like bits of history of coding and puzzle solving. It reads well for fans of fiction and for fans of nonfiction.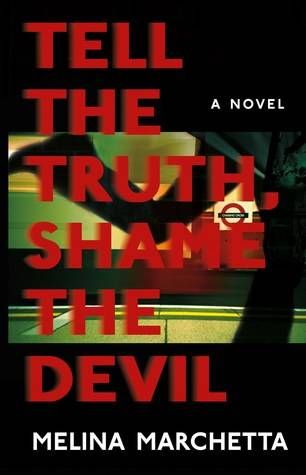 Tell the Truth, Shame the Devil by Melina Marchetta: This is a mystery and drama that is perfectly balanced with humor and wonderful moments and never falls into the tragedy-porn territory. I loved the characters to pieces as Bish, suspended from the MET and dealing with personal family issues, is roped into finding the students who have runaway after a bus explosion. Marchetta does an amazing job of taking the reader through every emotion possible while exploring grief, racial profiling, friendship, and family.
Save
Save
Save
Save
Save