Are You Done-zo With the Holiday Cheer? Try These…
This week's video is sponsored by This Raging Light by Estelle Laure.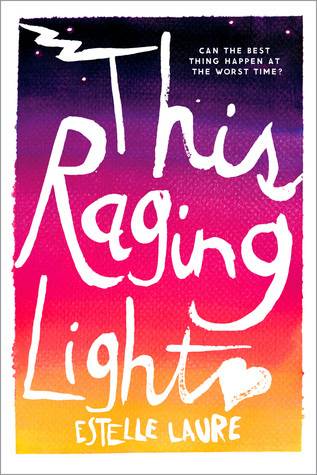 Can the best thing happen at the worst time?
Her dad went crazy. Her mom left town. She has bills to pay and a little sister to look after. Now is not the time for level-headed seventeen-year-old Lucille to fall in love. But love — messy, inconvenient love — is what she's about to experience when she falls for Digby Jones, her best friend's brother. With blazing longing that builds to a fever pitch, Estelle Laure's soulful debut will keep readers hooked and hoping until the very last page.
___________
In which Wallace tells you about some books that don't have anything to do with Christmas or new year's resolutions. She even shares some that are dark or un-cheerful in case that's the medicine you need.
[vimeo]https://vimeo.com/149968143[/vimeo]
Books Mentioned:
Everything I Never Told You by Celeste Ng
Notorious RBG by Irin Carmon and Shana Knizhnik
Voracious: A Hungry Reader Cooks Her Way through Great Books by Cara Nicoletti
Sweetland by Michael Crummy
Do you like podcasts like
This American Life, RadioLab, or Planet Money
?
Annotated
is kinda like those, but for books. Go
here to find out more
, or click the image below: