12 Unanswered Questions after STAR WARS: THE FORCE AWAKENS
This post originally appeared on Panels, which is now Book Riot Comics
The wait is over. You've seen it. (You better have seen it—if you haven't, why did you click on this post? Captain, THERE BE SPOILERS HERE!)
The Force Awakens delivered a lot of fun and answered many, many questions. But it provoked even more, and left some things unaddressed. Here are our lingering questions from the movie.
(1) Who was Max von Sydow playing (I know the officially released character name and backstory, but how does he connect to everything that's happened?) and, more importantly, why/how did he have the information about Luke?
(2) Is the new Republic just…gone? Is any of the fleet left? WHAT IS HAPPENING IN THE GALAXY??
(3) How did Maz Kanata get Luke's original lightsaber?
(4) Is there more to the story of Luke going into seclusion/hiding?
(5) What trigger mysteriously activated R2-D2 (besides there needing to be a convenient way to find Luke)? Are R2 and BB-8 going to be best friends now and gang up to annoy C3PO???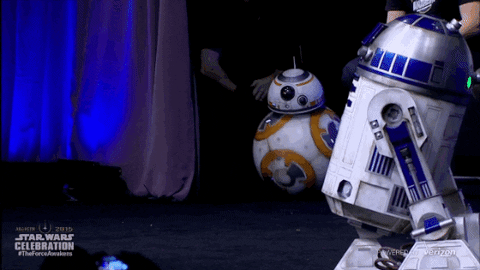 (6) Why is the map to Luke in so many different parts? Did he create some sort of scavenger hunt for people to find him?
(7) Why didn't Luke take R2 with him? (Answer: So they could find him later, for movie plot device convenience. But really, Luke, weren't you lonely??)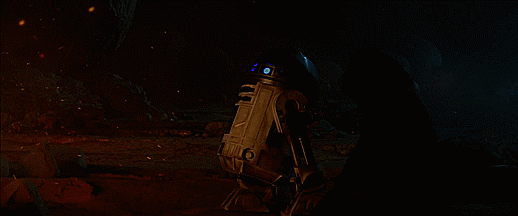 (8) Who is Snoke? Why is his hologram that large? Is he, in fact, that large? (I'm pretty sure he's not but WTAF is going there?)
(9) Is Captain Phasma being set up as the antagonist for Finn? Does that explain why her role was so small in The Force Awakens, are they building her character slowly?
(10) Did Snoke turn Kylo Ren? How did Kylo Ren fall to the dark side? Who scarred up Snoke's face? (My guess: Luke.)
(11) Who is Rey? (My theory: She's Luke's daughter. R2 awoke because he sensed Luke's DNA. The Panels team is VERY divided on this issue.)
(12) How has the Empire/First Order not learned that YOU DON'T BUILD GIANT SPACE DEATH MACHINES WITH ONE FATAL FLAW AND NOT PROTECT THEM PROPERLY?
Any burning questions we missed? Theories of your own? DISCUSS, PLEASE. I need all the theories.
Sign up for The Stack. Get awesome comics content delivered straight to your inbox.
FREE BOOK ALERT!
Sign up for an Audible account
, and get
two
audiobooks free.