Read Harder: Comics Written and Drawn By the Same Person
The Panels 2015 Read Harder Challenge consists of 26 challenge categories spanning the breadth and depth of all things that may be considered comics. We regularly give you reading recommendations from one of the categories.
Comics written and drawn by the same creator are fascinating. Perhaps the purest expression of a story, born and produced by one brain. I'm probably romanticizing it far more than I should, but leave me to my romance and just go on and pick up these books.
Essex County by Jeff Lemire is a book I can't read without thinking of Canada: I bought it after it was sponsored by Sara Quinn (of Canadian indie duo Tegan and Sara) for CBC's Canada Reads a few years ago, then read it while holed up in the Royal Victoria Hospital in Montreal. In Essex County, Lemire explores a fictionalized version of his hometown, examining how everyone in the community is interconnected and how one person's life affects those around her. It's a fantastic work, and that it was a distraction from the racist ramblings of the nonagenarian who shared my room at the Royal Vic was just a side benefit. (Charles Paul Hoffman)
It's a Good Life if You Don't Weaken by Seth is the creator's first graphic novel, which focuses on nostalgia through the POV of a New Yorker cartoonist, Kalo, forgotten and overlooked in the 1940s. This faux memoir stoked an actual debate about whether or not Kalo ever existed. (Andi Miller)
Long Time Relationship by Julie Doucet is a manic, claustrophobic kind of collection at times, but it's also like a peek inside the creator's completely unique head. This book is split into six sections, each of which explores a specific theme or topic from gender issues, to sexuality, portraiture, and…drumroll…fortune cookies. There's a little of everything here and presented in a way that only Doucet can. (Andi Miller)
Mind MGMT by Matt Kindt (Christine Hoxmeier)
Friends with Boys by Faith Erin Hicks (Christine Hoxmeier)
Help Us Great Warrior! by Madeleine Flores (Christine Hoxmeier)
The Love Bunglers by Jaime Hernandez (Kris Saldaña)
Dumbing of Age by David Willis (Katie Schenkel)
Ghost World by Daniel Clowes (Charles Paul Hoffman)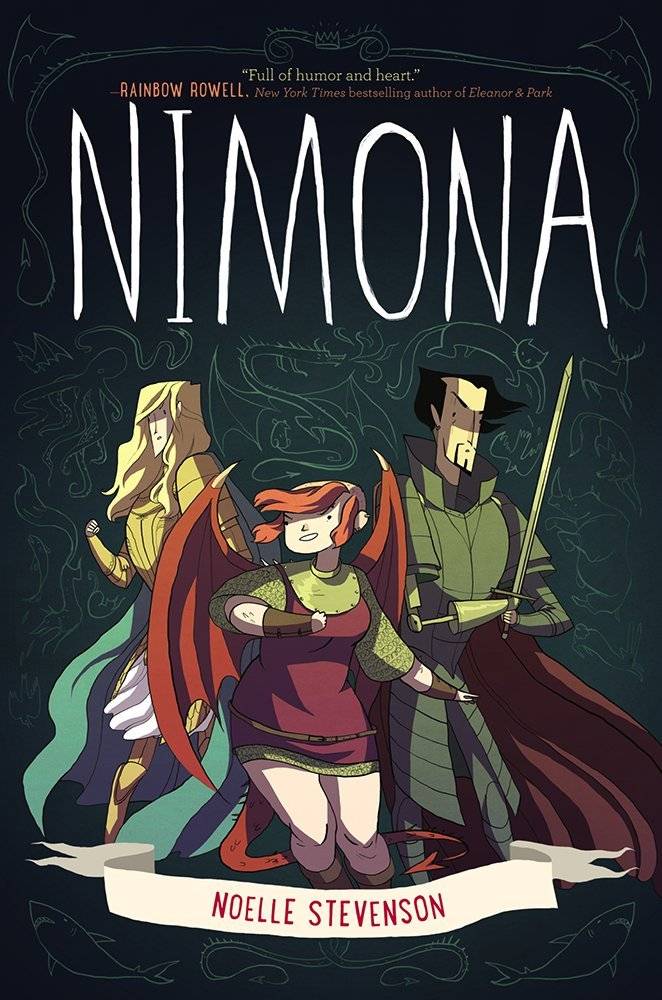 Nimona by Noelle Stevenson (Andi Miller)
Seconds by Bryan Lee O'Malley (Andi Miller)
Fun Home by Alison Bechdel (Andi Miller)
Pregnant Butch: Nine Long Months Spent in Drag by A.K. Summers (Andi Miller)
Tangles: A Story of Alzheimer's, My Mother, and Me by Sarah Leavitt (Brenna Clarke Gray)
SuperMutant Magic Academy by Jillian Tamaki (Brenna Clarke Gray)
By signing up you agree to our Terms of Service
We have 5 copies of 
the
Forbidden Hearts series
by Alisha Rai to give away to Book Riot readers!
Go here to enter for a chance to win
, or just click the image below. Good luck!