The List List #182
This week's List List is sponsored by DK's Holiday Gift Generator.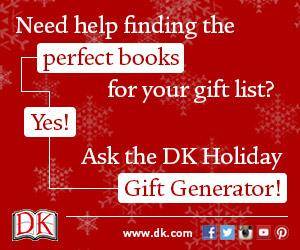 Need help choosing just the right book for the people on your holiday gift list? We suggest books that will look as good on the coffee table as they will wrapped up under the tree.
Bring the wonder of the world to curious kids with Picturepedia and How Machines Work: Zoo Break! Keep pop culture fanatics sated with books about Star WarsTM, LEGO® building, Marvel, Disney, and more. Animal and photography lovers can go face-to-face with more than 400 animals in Wildlife of the World, and we've even got a book for that one cousin who just can't stop with the jazz hands.
Find the right book for your family and friends—no matter who is on your list.
____________________
at Lit Reactor, 10 Holiday Gifts Every Book Lover Needs This Year
at LA Times, Holiday Books: 56 Fabulous Works of Fiction and Poetry
at CBC, 15 Festive Books for the Holidays
at BuzzFeed Books, 31 Books That Will Help You Understand Mental Illness
at Huffington Post Books, 16 Gift Ideas for a Guitar-Loving Bookworm
at NYT, Bookends Columnists' Best Books of the Year
at the Amazon Book Review, Witty and Clever Books for Pride and Prejudice Fans
from Bill Gates, the Best Books I Read in 2015
at NPR Books, Best Books of 2015: Short(ish) Books That Pack a Big Punch
at Open Culture, Jorge Luis Borges' 33 Favorite Books
at Off the Shelf, 11 Beautiful Books for Decorating Your Home
and…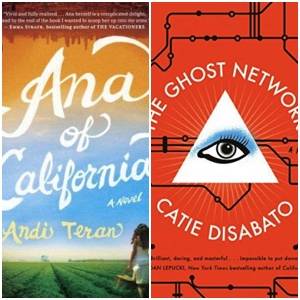 at Flavorwire, 15 Books You May Have Missed in 2015
Do you like podcasts like
This American Life, RadioLab, or Planet Money
?
Annotated
is kinda like those, but for books. Go
here to find out more
, or click the image below: