Bookish Wrapping Paper For Your Holiday Gifts
It's almost Christmas, y'all, and while I guess we could all use adorable Christmas-themed wrapping paper (side note: Target has some wrapping paper that has GRIDS on the back SO YOU CAN CUT STRAIGHT and it is everything), wouldn't it also be fun to have some book-themed wrapping paper in the mix? Because reading is the best.
(Some of this stuff comes from overseas, so get your orders in early…or stock up for next year!)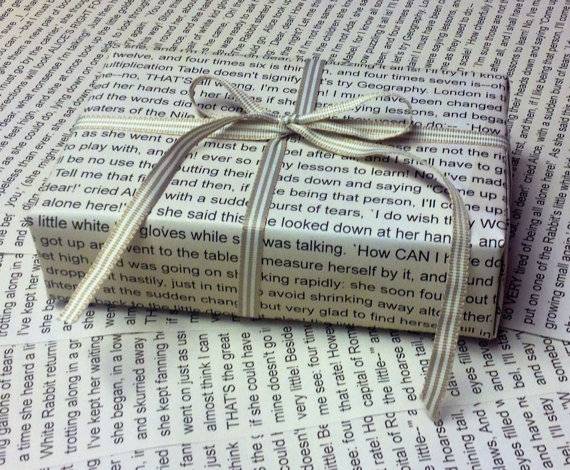 Alice in Wonderland literary wrapping paper from BlossomBazaar on Etsy. These sheets are A3 size, so better for small objects (like.. books, maybe?).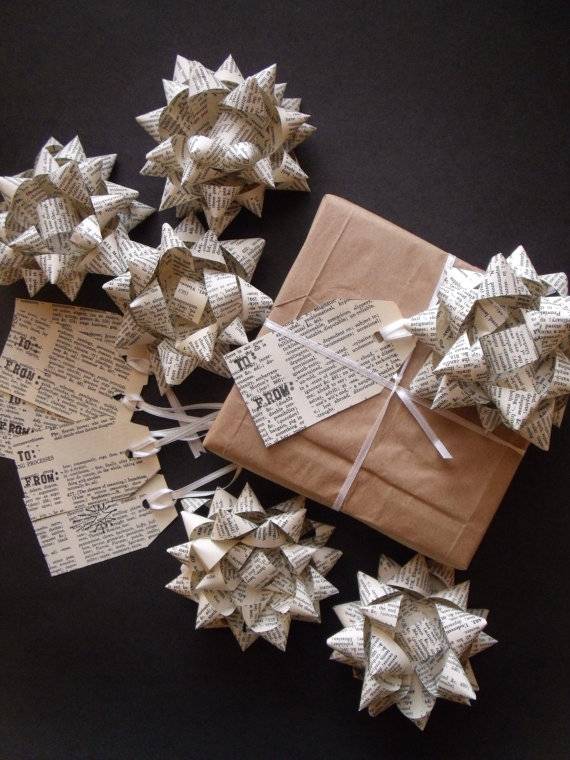 Or, you could go with kraft paper and use bookish tags and bows to make a statement. This set from MandaMoDesigns has been upcycled from dictionaries and I love the classy, understated look.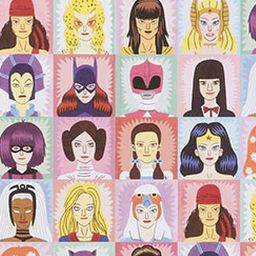 If you love both books and comic books, this heroes and villains wrap from Paper Source might be right up your alley. (I love that She-Ra is in this one.)
For fans of Penguin Classics, the Literary Gift Company has you covered with Penguin spines gift wrap.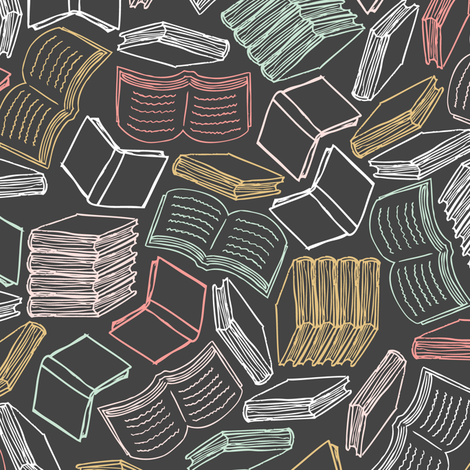 I kind of love this a lot. So Many Books gift wrap by robyriker on Spoonflower (to get it by Christmas, order by December 10 in the US and choose guaranteed shipping).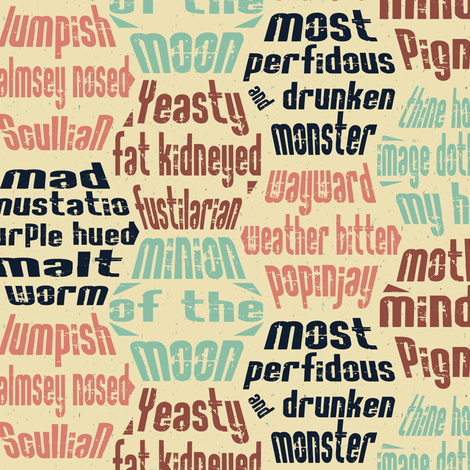 This gift wrap by jennifer_todd on Spoonflower almost looks like mod ornaments from afar, but when you get close, you realize they are boss Shakespearean insults. Perfect wrap for people with great senses of humor, lovers of Shakespeare, or people that you don't really like that much. (See previous item for ordering deadlines.)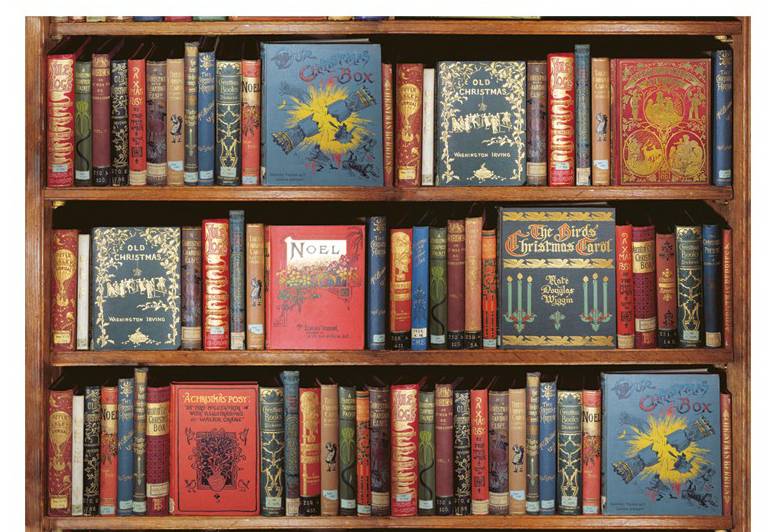 This paper from Bodleian Libraries' Shop is both book-themed AND Christmas-themed. #winning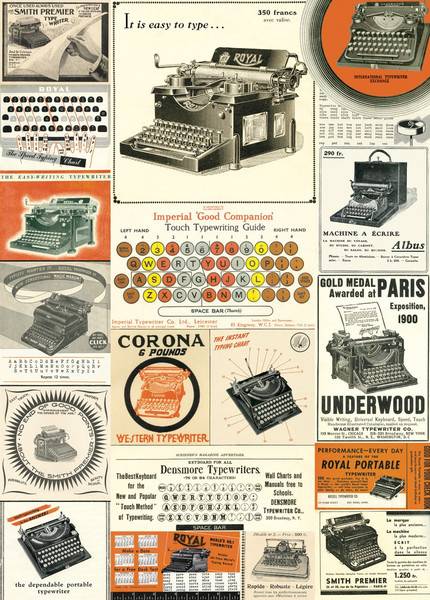 Vintage typewriter gift wrap from Cavallini will thrill both readers and writers. (If you want to wrap me a present in this, I will be thrilled. I promise.)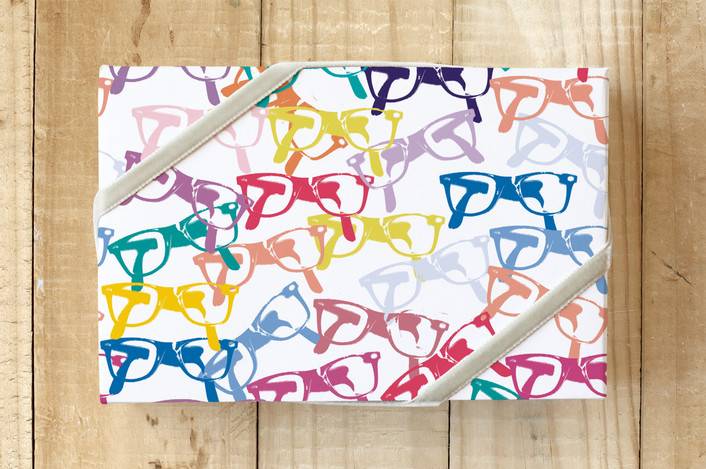 If you need a more multi-purpose paper for the varied geeks in your life, this Stylish Geek wrapping paper from Minted is great and comes in a few different color schemes.
If you're the DIY type, you can't go wrong with kraft wrapping paper + bookish stamps. (Stamps featured can be found here, here, and here.)
You can also sew together book pages (use a busted book if you don't want to deconstruct a readable one) to make a rustic bookish wrapping paper like Kellie from Girl On the Go.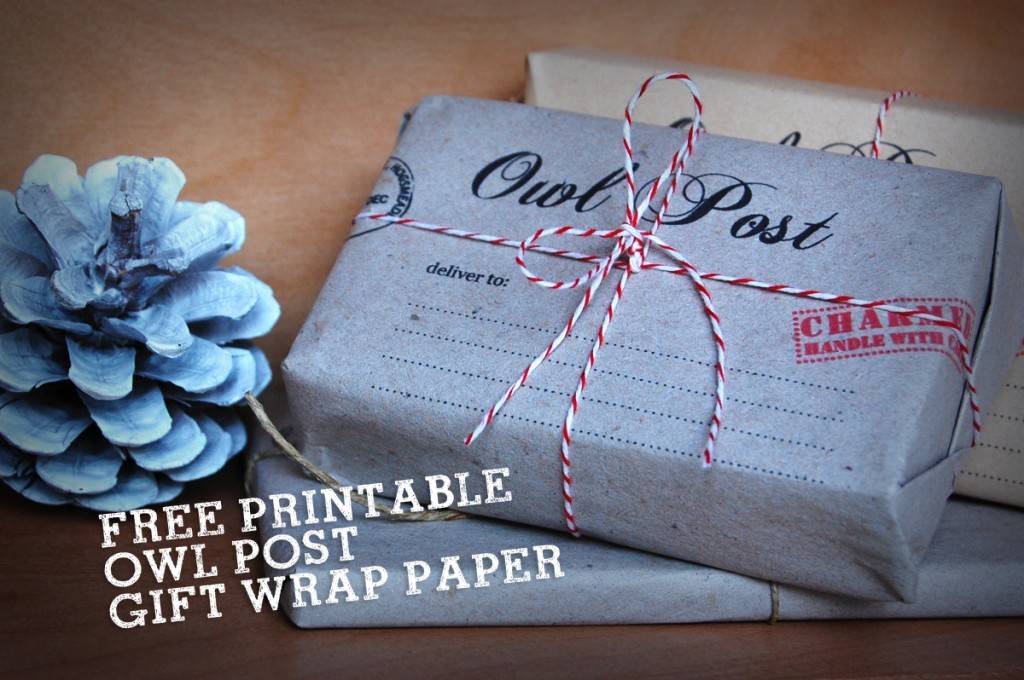 And finally, this printable Owl Post gift wrap from Celestefrittata is darling for Harry Potter fans.
Go forth and book-wrap, reading friends!
By signing up you agree to our Terms of Service
Enter to win
$250 to spend at Barnes and Noble!