The List List #181
This week's List List is sponsored by DK's 12 Days of Gifts Sweepstakes. Enter here.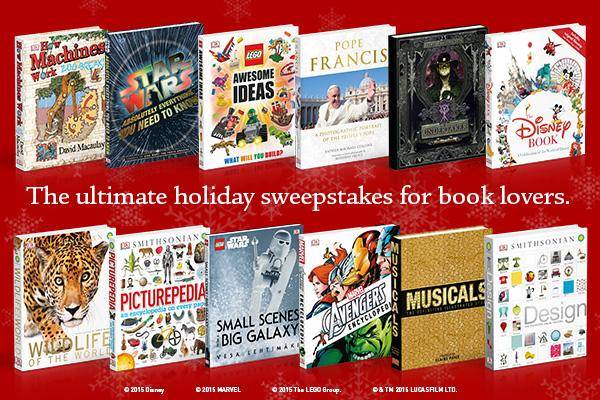 Enter now through December 12 and you could win a complete set of DK's best books for holiday giving.
Bring the wonder of the world to curious kids with Picturepedia and How Machines Work: Zoo Break! Keep pop culture fanatics sated with books about Star WarsTM, LEGO® building, Marvel, Disney, and more. Animal and photography lovers can go face-to-face with more than 400 animals in Wildlife of the World, and we've even got a book for that one cousin who just can't stop with the jazz hands.
12 Days, 12 Books, 12 Chances to Win – Enter now.
____________________
at CBC, 8 Must-See Canadian Poetry Performances
at The Guardian, Top 10 Wilderness Adventures
at Huffington Post Books, 10 Teacher-Student Romances
at Flavorwire, 10 Maya Angelou Quotes About Writing and Creativity
at BuzzFeed Books, 39 Books About Families More Dysfunctional Than Yours
at BookBub, Best Words of Wisdom From J.K. Rowling's Twitter
at Outer Places, 23 Science Fiction Books Being Adapted for TV
at Bustle, 11 Novels You Never Knew Were Based on True Stories
at Off the Shelf, 14 Recommended Reads from Reese Witherspoon
at Amazon Book Review, Christmas Romance Round-Up Part 2 and Best Romances of 2015
Goodreads Choice Award Winners
at the New York Times, Notable Children's Books of 2015
at LitReactor, 5 Books About Video Games
and…
at the Millions, 2015 Gift Guide for Readers and Writers
Save
Get the New Release Index, our curated calendar of upcoming new books, with
Book Riot Insiders
: