Buy, Borrow, Bypass: YA Takes On GONE GIRL
When books are pitched as "The next Gone Girl," it's hard for me to parse what that means. Is it a psychological thriller? Does it feature a sociopathic main character? Is it about an unreliable main character? It seems to me it's a catch-all description, but it's one that keeps creeping into tag lines and blurbs for more YA books. In a lot of ways, it's a straight-up spoiler to readers: you know going into the book something is going to be off.
Yet, I still want to read the hell out of them. In part because by knowing what's going on, I'm able to see how the author and the story accomplish what they set out to do.
For this week's edition of "Buy, Borrow, Bypass," I thought I'd talk about a handful of recent YA novels pitched as the YA Gone Girl.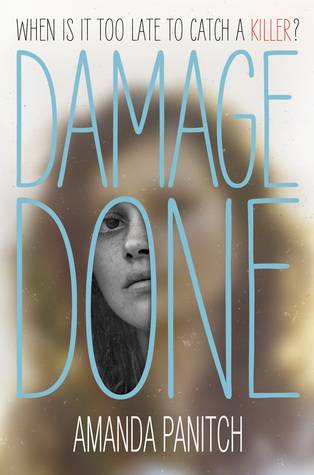 Damage Done by Amanda Panitch features one of the most unremarkable "girl face" covers in YA in recent memory. But don't let that be off-putting because this is an excellent read with a fair comparison to Flynn's work.
Lucy's family moves across state and takes on new identities to get away from the attention brought upon them by the school shooting Lucy's twin brother Ryan initiated. Lucy — now known as Julia — takes readers through a cross section of time frames, from present to the past. We begin to see her acclimating to her new school and classmates, none of whom know about her history. But when she begins to see a man from her former life showing up around town, Julia begins wondering how much of her past is still following her around. And when she learns that her brother Ryan, who she believed had been comatose, is actually in prison nearby, the tightly controlled narrative she's living in her new town will begin to unravel.
Panitch's writing is tight and she drops clues and hints carefully throughout the story. This is one you have a hunch about early on, but because it's so compelling, it's hard to put down. Lucy/Julia's voice is great, and the relationship we discover between her and her brother is memorable, as well as extremely disturbing. Buy this one. This really is one for fans of Flynn's careful crafting and pacing, with a main character who will stick with readers long after the story concludes. Fingers crossed it gets better cover treatment in paperback because this does absolutely nothing for the story.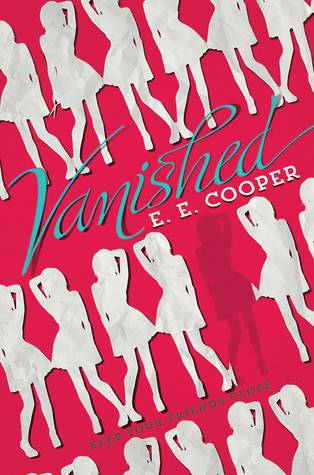 Vanished is E. E. Cooper's debut novel, and it also is the kickoff to a series. Like Damage Done, it suffers from poor cover syndrome, despite the fact it's a really fast-paced, engaging, twisty read.
Kalah is Indian American, and she struggles with OCD/anxiety. She also happens to be bisexual, a thing she realizes as she begins falling head-over-heels in love with one of her new best friends, Beth. Kalah isn't single though, as she's dating Zach, and technically Beth might not be single either, since she may or may not be dating Jason.
There's also the complication with Britney. Beth and Britney have been best friends for a long time and it wasn't until recently they let Kalah into their cool girls club.
When Beth goes missing, everyone in town wonders what happened. Rumor has it that a fight between Britney and Beth over Jason caused the rift. Things only get more complicated when Britney then disappears, leaving a paper trail suggesting that it was a suicide. Kalah's now the lone girl, trying to piece together what happened between her best friends and where it leaves her in the mix.
Engaging and full of zigs and zags, Vanished is definitely a fun thriller with tremendous teen appeal. It's far less Gone Girl than it is Pretty Little Liars, and while the ending leaves enough loose ends for the sequel, it wraps up a little too cleanly for all of the holes Kalah poked through in her investigation. Of course, that's maybe just what we think, seeing Kalah herself isn't exactly reliable. Borrow this one, though consider buying it when the sequel comes out next year so you have them both on hand to read. This one is especially for fans of mysteries with complex, voice-y main characters.
The Tenderness of Thieves by Donna Frietas earned its Gone Girl comparison from the publisher and of the three books here, it's the title least like that one or like anything Flynn writes at all. Which isn't to say it's bad, but rather, the mystery of this book is exceptionally obvious. But more, that's not really the point of the book, and focusing on it takes away from what does work really well in this one.
Jane is ready to spend a lazy summer with her best girl friends on the beach town they live in year-round. She's hoping for an opportunity to chill, to meet and enjoy some time with boys — local and less so — and to help dissolve the painful memories of that night in February when her father was killed (an incident she blames herself for).
Moving from the present story to flashbacks of the incident in February, readers are tossed into a steamy series of interactions with Handel, a local boy from a family with a bad reputation. Jane's warned not to get too close to him, but she does anyway; she knows what she's doing. She's comfortable with him. Enough so she and Handel sleep together on more than one occasion, making for some great conversation fodder for her and her friends.
But something isn't right and suddenly, pieces of the night where her father was killed come back to Jane. It's very obvious from the beginning who the culprit is, so the reveal isn't a surprise nor necessarily satisfying. That's okay, though, if you don't go into reading this book for that purpose. If you go in for the romance, for the setting — and Freitas writes some killer atmosphere here — you will walk away much happier with the book. It's reminiscent of Sarah Ockler's contemporary YA, particularly The Book of Broken Hearts. The marriage of thriller with romance isn't entirely successful, but taken as a summer love story with a sexually-present and positive main character, it works.
Borrow this one if you are down with going in not expecting a Flynn read-alike. Bypass it if you want a YA Gone Girl.
A handful of other titles that have earned the "YA version of Gone Girl" include Lynn Weingarten's Suicide Notes from Beautiful Girls (available now), After the Woods by Kim Savage (available February 2016), Take The Fall by Emily Hainsworth (February 2016, and The Darkest Corners by Kara Thomas (April 2016). I've not had a chance to finish any of these yet, but they're worth having on your radar if mystery/thrillers with female leads are your jam.
Enter to win
$250 to spend at Barnes and Noble!