The Week's Most Popular Posts: November 23 – November 27, 2015
Let's take a look at the week that was, here on Book Riot: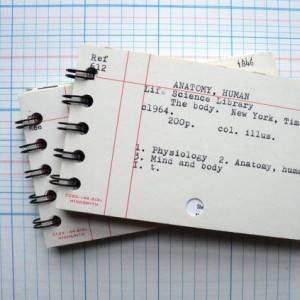 from Great Bookish Gifts for $20 or Less by Kelly Jensen
____________________
Looking for something to spice up your commute? Look no further! There are hundreds of bookish podcasts on iTunes and there's something for everyone. Here are twenty-five of the best.
from 25 Outstanding Podcasts for Readers by Kate Scott
____________________
Before your kid is old enough to demand to choose his/her own outfit (rain boots, tutu, and cape!) or is stripping off layers and streaking through the house with toddler glee, you get a small window where you get to dress them. During this time you could technically view them as baby billboards if you were to, let's say, dress them in bookish baby onesies to announce to the world your love of books (hopefully their future love). And be still my bookish heart there are tons to choose from–or, you know, one for every day of the week.
from 23 Funny, Brilliant, Cute, & Awesome Bookish Baby Onesies by Jamie Canaves
____________________
I'm always on the lookout for books that will take me back to a childhood place of wonder, but maybe with a level of complexity and a streak of grown-up themes. If you've been seeking stories that peer at the fantastic through an adult lens while offering a new look at old magic, you might want to check out these books.
from Buy, Borrow, Bypass: Fairy Tales for Adults by S. Zainab Williams
____________________
Over the last eight years I've read just about every novel featuring a trans protagonist that I could get my big transsexual hands on. Because society is still getting used to the idea that trans authors can actually write books that aren't emotional memoirs, these books have been predominantly written by authors who may be well intentioned but who are still cisgender. At this point in my reading life I feel like I've read enough of these "trans" books to be qualified to ask the question, "As trans people, when do our lives become too boring for you?"
from Dear Cisgender People Who Write, Publish, and Read "Trans" Books by Constance Augusta Zaber
____________________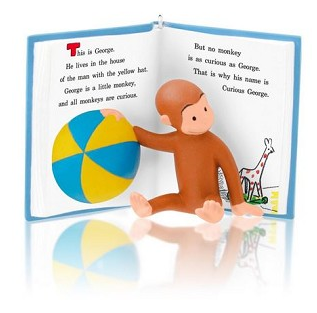 from 140 Bookish Hallmark Ornaments by Jamie Canaves
We're giving away the
10 best mystery/thrillers of 2019
so far!
Go here to enter.