Buy, Borrow, Bypass: Werewolves
Poor old werewolves, once so terrifying and primal, now represented to the general public by a guy that got dumped for a glittery centenarian. Werewolves are all about fangs, full moons and bloody rampages, and the best thing about reading about them rather than watching is that your brain can make them much scarier than a dude in rubber mask ever could. (I'm throwing all the shade at you Benicio del Toro.) Here are some werewolf reading choices that I've read by the light of a new moon to give my buy/borrow/bypass verdicts to.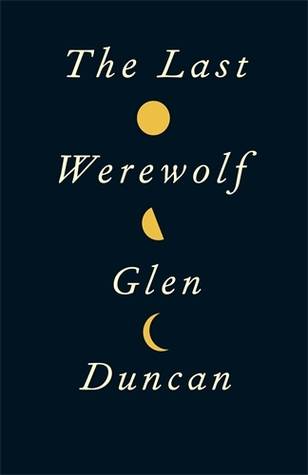 The Last Werewolf by Glen Duncan
Prepare to crush on a character that could accidentally eat you and, to add insult to injury, get fur all over your new sweater while he's doing it. Jake Marlowe is a horny, scotch-swilling lycanthrope considering suicide, an old-fashioned monster with very modern sensibilities. The story he rampages through is horror with a thriller's sense of pace and Duncan throws in vampires, romance and the World Organization for the Control of Occult Phenomena and yet still manages to find time to let Jake share his thoughts through diary entries. In case you haven't guessed yet this is a definite BUY for updating werewolves and reminding us that there's more too them than imprinting on babies and looking sad in shorts. You should be warned that this is the first addictive hit in a trilogy and you'll want to race through them so you should just snap up Talulla Rising and By Blood We Live too.
Rules for Werewolves by Kirk Lynn

The author of this strange book is a playwright and it shows, this tale of misfit squatters with their own distinct hierarchy and rituals is told entirely through dialogue. At times it's hard to be sure of what you're reading: horror, satire, dark humour — Lynn leaps from one to the other from paragraph in a disorientating deluge of chatter — but stick through it and you're rewarded with a strange sense of kinship with some original characters. This is a
BORROW
because it will mess with your head, and there's no way to know if you're going to enjoy that mess until you're a few pages in. It's surreal, it's weird, there's someone called Bobert and another character called Angel… basically you're not going to know what's really happening some of the time, and you'll just have to be OK with it.
Men At Arms by Terry Pratchett
Basically any book by Terry Pratchett (and probably some of his shopping lists) are an instant BUY, but especially any book starring awesome kickass werewolf Angua von Überwald. This book marks her first appearance and focuses on the well intentioned, often chaotic characters of the Ankh-Morpork City Watch as they try to recruit diversely, deal with an assassin and control Discworld's first (and untrustworthy) gun. The City Watch novels are my favorite of the Discworld canon, in no small part thanks to the disastrous indelicacies of Corporal Nobbs, and Angua's super powered nose and attempts at vegetarianism are part of what makes it a great place to start your Discworld adventures. You love strong, complicated female fantasy characters? Pratchett has you covered.
Have I missed your favorite lycanthrope off my list? Let me know in the comments before the next full moon.
Come bag some bookish perks with
Book Riot Insiders!