Buy, Borrow, Bypass: Feminism and Women's Studies Books
I've recently started a course on Women, Violence and Conflict and I've been reading a lot about feminism and women studies in for essays and my classes in general. I've also been trying to find feminist fiction that goes along with my course (it makes reading for pleasure a less guilty affair). I've compiled the books I've been reading below, in Buy, Borrow, Bypass format – but I would also love if readers could recommend any other feminist fiction (yes, I know about Margaret Atwood).
Buy
Whipping Girl: A Transsexual Woman on Sexism and the Scapegoating of Femininity by Julia Serrano
This book was really eye-opening to me, there are so many essential points about gender and how fluid it can be that really drive the point home. If you're not fully familiar with terminology, Serrano dedicates a whole chapter to explaining how she will be using the terminology and what she means by each word.
One thing I always say I took from this book is that before reading it, I thought drag queens were making fun of femininity but Serrano argues that they are in fact expressing and celebrating their femininity because they are not allowed (by society) to do it as men. As a cisgender woman, I had never thought about it in that way so it was good to add a new perspective to my knowledge.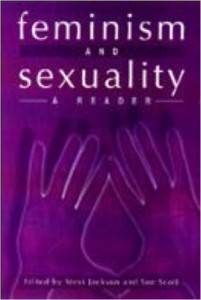 Feminism and Sexuality edited by Stevi Jackson and Sue Scott
I might be slightly biased on this one, as Stevi Jackson is one of my lecturers and she is amazing at what she does. This book has so many feminist perspectives and different types of research about women that it is impossible to say there is only one type of feminism. Before starting this course, I knew feminists disagreed on many things but I didn't realize the extend of it and how the same issues have persisted over decades.
This book is great for beginners who want to know more about how feminists discuss sexuality. There are LGBTQ perspectives, as well as (much needed) research on sexual assault, sexual power hierarchies and sexual pleasure.
Borrow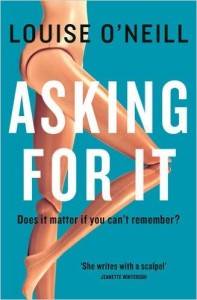 Asking for It by Louise O'Neill
This is not strictly a Women's Studies book but it is a fiction story about sexual assault, which unfortunately has everything to do with Women's Studies in general.
This book broke my heart. I didn't know how to move on from it as soon as I finished because the story was so gut-wrenchingly sad and without a solution. O'Neill tells the story of an Irish girl who is sexually assaulted and that's pretty much all you need to know going in, otherwise I'll spoil it.
I recommend it, but I don't want it on my shelf, I don't want it to be staring at me in the face every time I glance over. This is why I recommend that you borrow it.
Bypass
The Women's Room by Marilyn French
I get it, much like Simone de Beauvoir's The Second Sex (which I am also not a huge fan of, to be honest), this book was a revelation in its time. Women felt justified and liberated by French's words about what a prison marriage can be and how (middle class white) women don't have a choice in submitting to the patriarchy.
That's all wonderful but I actually found this book slightly racist and lacking in real tangible intersectional analysis of womanhood. It makes sense since it was published in the late 1970s, before intersectionality was even a thing and the feminist movement seemed to be exclusively for white women.
But nowadays? Give this a miss.
We're giving away five copies of Leslie Jamison's new essay collection
Make it Scream, Make it Burn
.
Click here to enter
, or click the image below!