The Week's Most Popular Posts: October 19 – 23, 2015
Get caught up with the most popular posts on Book Riot this week:
It's October, and that means our thoughts are turning to costumes that will really turn heads. And I don't mean turn heads in the look-I'm-a-sexy-lumberjack-or-vampire-nurse sense, I mean the look-I'm-a-nerdy-book-reference sense. In other words, let's talk literary Halloween costumes.
However, I also realize there is a continuum of Halloween commitment. So whether you're lazy about the spooktacular time of year (like me) or super committed to the ghostly cause, I've got some options for you.
from 9 Literary Halloween Costumes from the Lazy to the Committed by Brenna Clarke Gray
____________________
I decided to read only women authors in September of 2014, but I'd unknowingly begun much earlier, in January of 2013. Here's how it went down.
from I Haven't Read a Book By a Man Since 2013 (And It's Been Awesome) by Guest Rioter Annika Barranti Klein
____________________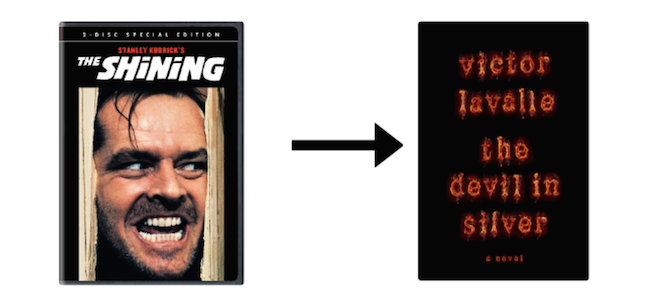 from Horror Reads for Fans of Horror Films by Jamie Canaves
____________________
Even if you've never read any of the Sherlock Holmes stories, you probably know who Irene Adler is: "the woman," one of only four people to ever best the famous detective at his own game. Adler appeared in just one Holmes story–A Scandal In Bohemia–and it's a short story at that. Yet she looms hugely in the imaginations of Sherlock fans, appearing in, or at the very least referred to, in almost every adaptation since.
from Was Conan Doyle's Irene Adler Based on a Real Person? by Tasha Brandstatter
____________________
It doesn't matter that this book may be offensive to Jewish or Native people. As long as it satisfies the majority, in this case a white, Christian audience, it must be "quality." The book is one more microaggression against readers that fall outside of the imagined audience, and the conversation surrounding the book further marginalizes these groups because it makes very clear that their opinion is inconsequential. A book that is offensive to them can still be considered award worthy.
from Accuracy or Bias: The Problem With Prejudice Characters by Justina Ireland
____________________
Let's talk about men for a minute. The poor dears.
We women get all these fancy terms to set books about/by/for us apart from the rest – like "chick lit" – while books for men are just left flapping out there in the breeze of general availability.
Why should women get to be marginalized – I mean, specially acknowledged – and men left out so cruelly? It's unjust.
I've drafted this list of proposed man-specific genres that I recommend we work into mainstream book parlance as soon as possible.
from Gendered Genre Terminology: Books for Men by Becky Stone
We have 5 copies of
The Library Book by Susan Orlean
to give away!
Go here to enter for a chance to win
, or just click the image below. Good luck!