Buy, Borrow, Bypass: Illuminated Novels
The phrase "illuminated manuscript" has a medieval and ancient academic reputation. It conjures up images of monks bent over giant calf-skin tomes, painstakingly inking illustrations or gorgeously elaborate drop caps, or rare books behind glass in a museum, for fear that grubby fingers or flashbulbs will dull the art on the pages.
The concept of using a book's actual pages for something other than just conveying the words in the story isn't a new one, is what I'm saying. Even modern writers have used the physical object of a book to add to the experience of the story (basically everything that Mark Z. Danielewski has done).
But there are a new crop of these kinds of object-as-storytelling-device books (I'm calling them "illuminated novels," and it seems like all of them are coming out this month. They're also all absurdly long, so I'm including page count for them all too.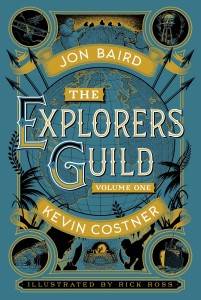 The Explorer's Guild: Volume One: A Passage to Shambhala by Kevin Costner and Jon Baird (Release date: Oct. 20, 2015)
Yes, THAT Kevin Costner. Judging by the "Volume One" in the subtitle, there are going to be more of these historical adventure novels coming from Costner and Baird. The premise of the story is that there is a club of men (of course) who seek to uncover the mysteries of the world. This first adventure is all about the Guild's quest to find Shambhala, a city of gold from ancient Buddhist legends. The book relies heavily on text + comics format, and the actual paper in the book has a parchment quality to it. The story, the physical book, the cover – it's all very Indiana Jones, Rudyard Kipling, Teddy Roosevelt-esque. While I
think there's a good story there, I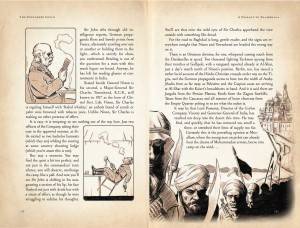 didn't much see the point of the comics/illuminated parts of the book. They could've saved some serious page count by lessening or removing those elements. And to be honest, I'm kind of over the idea of white men exploring "lost worlds" – they're not lost if the Buddhists were there first. The colonialism/mansplaining-ness of this doesn't sit well with me. Page Count: 784
Verdict: Bypass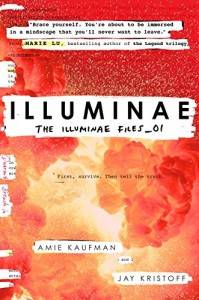 Illuminae by Amie Kaufman and Jay Kristoff (Release date: Oct. 20, 2015)
This is the lone YA title on this list, and it has by far the most elaborate of the illuminations. The sci-fi novel takes place in 2575 and consequently the interior of the book has a much more interactive feeling similar to how you might experience the book on a screen. (I'm not sure what the ebook experience of this title is, but it seems like a great opportunity for a kickass interactive experience). The publisher's description says that the book is "told through a fascinating dossier of hacked documents—including emails, schematics, military files, IMs, medical reports, interviews." Once I got used to what was happening, I did find it fascinating. But I was reading this novel the way I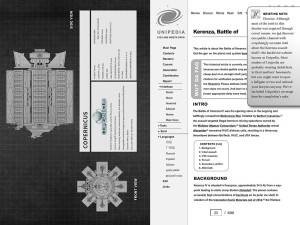 read comics: slowly and deliberately and with the fear that I was going to miss some crucial piece of information. And for a book that is well over 500 pages, it is a sloooooow experience indeed. The publisher is obviously expecting big things from it though, considering the pre-release galleys were hardcovers. I hope for their sake it catches on, but I don't love its chances. Page count: 608
Verdict: Borrow

Bats of the Republic: An Illuminated Novel by Zachary Thomas Dodson (Release date: Oct. 6, 2015)
This is the only one of the four books I'm talking about to refer to itself as an illuminated novel, and why not? It really is the epitome of what's possible in this form. Zach Dodson is both a novelist and a book designer, and goddamn, is that evident. Go check out the page on his site that features a bunch of photos of the book's interior and you'll see what I mean. It's a collection of illustrations, pamphlets, family trees, star charts, and a novel-within-a-novel, all encompassed by a historical slash sci-fi story about a mysterious letter and a cave full of bats. Dodson has apparently been doing this book-as-art-object for quite a while – his site is full of amazing design projects – but this is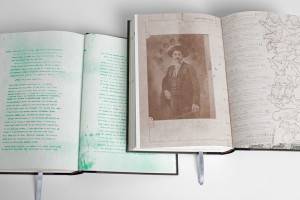 the first that I've come across. The package is one you're going to want to dig into over and over again. And, shockingly, with all this good stuff, it's the shortest of the bunch. Page count: 448
Verdict: Buy 
City on Fire by Garth Risk Hallberg (Release date: Oct. 13, 2015)
By far, the buzziest, longest, and least illuminated of these books, Hallberg's debut novel was getting attention well before anyone had even gotten a look at it. With its $2 million advance, a whole lot of people were side-eyeing the project, wondering who on earth this "kid" is and what his book is like to garner that kind of money. Full disclosure: I haven't read this completely – but at nearly 1,000 pages – not a whole lot of people have yet. The illuminated elements come mostly in the interludes of the seven internal books, and take the form of emails, handwritten letters and an old-school 'zine as examples. Try as hard as I could, I couldn't find an image of one of these online, but the book is prolific enough that you can walk into any bookstore and pick up a copy and flip through it. It's an ambitious book, for sure. No one is doubting that. And while buzz typically doesn't turn me off of a book, the elevation of this author as a "savior" of publishing is making my stomach churn. I will finish it. Eventually. Because what I've read so far is – truthfully – incredible. But no matter my verdict, I think everyone will buy, borrow, or bypass as suits them. Page count: 944
Verdict: Borrow
Enter to win
$250 to spend at Barnes and Noble!