Book Riot's Deal of the Day for October 17th, 2015
Book Riot Deals is sponsored this week by Aberration by Lisa Regan. You can get it here for just $3.99 or click the image below.

____________________
Today's Deal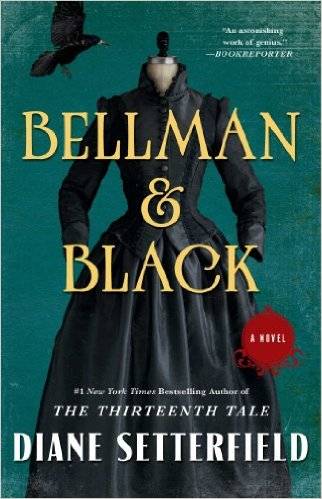 In Case You Missed Yesterday's Deal:
Sign up to get our daily deal by email:
Recent Book Riot Deals that are still valid:
Sabriel by Garth Nix for $1.99
Coraline by Neil Gaiman for $1.99
Queen of the Tearling and Invasion of the Tearling for just $1.99 each
Lagoon by Nnedi Okorafor for $1.99
The Drunken Botanist by Amy Stewart for $1.99
More Happy Than Not by Adam Silvera for $1.99
Anathem by Neal Stephenson for $1.99
I Married You For Happiness by Lily Tuck for $1.99
Silver Linings Playbook by Matthew Quick for $2.99
The Last Dragonslayer by Jasper Fforde for $1.99
The Parable of the Sower by Octavia Butler for $2.60
The Ground Beneath Her Feet by Salman Rushdie for $3.99
The Wee Free Men by Terry Pratchett for $1.99
The Handmaid's Tale by Margaret Atwood for $2.99
All three books in The Inheritance Trilogy by N.K. Jemisin for just $9.99 total
Breath, Eyes, Memory by Edwidge Dandicat for $1.99
Fantastic Beasts and Where to Find Them by J.K. Rowling for $3.99
The Complete Chaos Walking Trilogy by Patrick Ness for $16.49
American Psycho by Bret Easton Ellis for $2.99
The Silent Girls by Eric Rickstad for $2.99
A SONG OF ICE AND FIRE series for $19.99.
We Should All Be Feminists by Chimamanda Ngozi Adichie for $1.99
Outlander by Diana Gabaldon for $4.99
Miss Peregrine's Home for Peculiar Children by Ransom Riggs for $3.99.
The Hobbit by J.R.R. Tolkien for $2.99
____________________
By signing up you agree to our Terms of Service
Enter to win
a $100 Amazon gift card when you sign up for our sci-fi/fantasy newsletter!
Enter here
: