Inbox/Outbox: October 16, 2015
It has been one of those weeks, I tell you what. Book Riot Live is quickly approaching, and the office is, well, it's a little crazy. But crazy in the best possible way, and I will happily trade some reading time now for some awesome booknerd partying in the future. Here's what I've been digging!
Inbox (Books Acquired)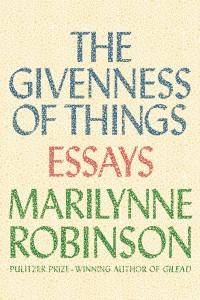 The Givenness of Things: Essays by Marilynne Robinson (FSG, October 27)– As if this week weren't already filled with goodness thanks to President Obama's interview of Marilynne Robinson (yes, you read that correctly, HE interviewed HER), this new essay collection landed on my doorstep and made me the happiest. Robinson is going for big ideas here, pieces have titles like, "Humanism," "Metaphysics," and "Son of Adam, Son of Man," and I cannot wait to spend some time in the Church of Robinson.
You Don't Have to Like Me by Alida Nugent– A young woman writing essays about feminism, pop culture, friendship, fashion, and more? It's like my wheelhouse come to life. Nugent is a little younger and a lot more millennial than I am, but she's also a lot wiser than I was at her age, and her voice is GREAT. I am here for this.
Outbox (Books Finished)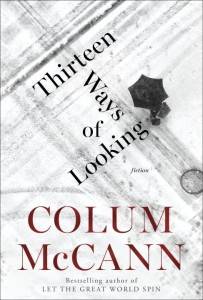 Thirteen Ways of Looking: Fiction by Colum McCann– In the title novella of this new collection (the rest of which is short stories), thirteen vignettes alternate between a retired New York judge in his 80s who spends a morning reflecting on his life and the police officers who try to figure out why he was murdered later that day. In another piece, a woman whose deaf son disappeared with nothing but his wet suit searches for a word to explain her experience. In every piece, McCann displays his mastery and love of the craft of writing, and he does it with stories that are damn compelling. These pieces are a joy to read on every level.
In the Queue (What I'm Reading Next)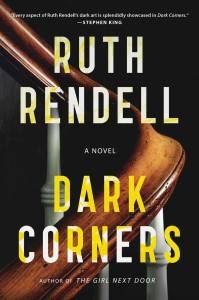 Dark Corners by Ruth Rendell (Scribner, October 27)– I've been hearing great things about Ruth Rendell's thrillers for years, and I'm finally going to read one. And right in season for scary stories! I've got my blanket and my flashlight. Bring it.
What are you into this week?
Come bag some bookish perks with
Book Riot Insiders!