Buy, Borrow, Bypass: Buzzy Books
I'm always really hesitant about buzzy books: the conspiracy-theorist in me thinks it's all paid advertising and the cynic in me thinks after all that hype how can I possibly love it that much? Thankfully, I put those ridiculous voices on timeout, get over it real quick, and read anything I can get my hands on–including much-buzzed-about books. Here are some 2015 buzzy book recommendations with a buy/borrow/bypass verdict.
The Bollywood Bride by Sonali Dev
Ria, a Bollywood actress, escapes her current problems by returning to her summer childhood home in Chicago for a wedding. But running away from the present only forces her into having to face her past with Vikram. I kept holding my reader closer and closer to my face any time there was a scene with Ria and Vikram because the chemistry between those two was literally pulling me in—how they didn't set my ereader on fire is a miracle.  Add in an Indian wedding and all the cultural details and the book is just so good. So good.

Buy
if you're a fan of romance and/or Sonali Dev–don't walk, run!
Borrow
if you're dipping your toes into the world of romance—although, I suggest reading
A Bollywood Affair
in that case and dare you not to like it. (Double dog dare!)
Dumplin' by Julie Murphy
Let's just get to the point- BUY! I loved everything about this book: Willowdean is smart, flawed, funny, amazing, a huge Dolly Parton fan, and fat. Instead of the story being about her losing weight to be happy–or dieting, or hating herself–it's about a teenager trying to find her way in the world (her mom is still trying to relive her Beauty Queen days; her aunt, the one person she felt understood her, has passed away; she's "dating" one boy in secret; dating a boy she's lukewarm towards; and her lifelong best friend is branching out into new friends territory) while happening to be fat. If you're looking for a book you'll want to hug when you finish, buy. I know I already said it but I get excited about books I really like.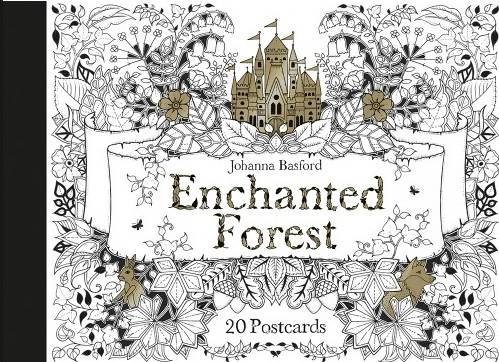 Enchanted Forest Postcards: 20 Postcards by Johanna Basford
If you're a fan of adult coloring books or have simply been meaning to finally try your hand at what everyone seems to be talking about this is a perfect choice–I guess I once again jumped the gun with telling you to buy. While I love all the coloring books in this series this one has three added bonuses: each page is small enough to do in one sitting and you can then mail it to someone and show off your staying-in-the-lines skills; the smaller size makes it easier to travel with and sneak onto your work desk; if you're turning to coloring to de-stress or to tell your anxiety to take a hike the intricate details and tiny spots are perfect for that. (I love gel pens for these books.)
Fates and Furies by Lauren Groff
Lotto and Mathilde are married, opposites. Lotto is a dreamer, working to be an actor, the life of the party. Mathilde is reserved, smart, the woman behind the man. Or that's what we're originally presented with. What we end up with is what happens when someone with Groff's talent dives into the depths of relationships and questions whether we ever really know each other? And shows how easily we can be wrong…
Buy so you can lend to a friend to make them read it so you can discuss it! If you don't gravitate towards literary fiction or you're shaking your head saying "But I'm sick of marriages in fiction" borrow—but honestly, this is not like any of the other "marriage" books and you're going to want to know why so read this book however you can get your hands on it. (Legally, of course.)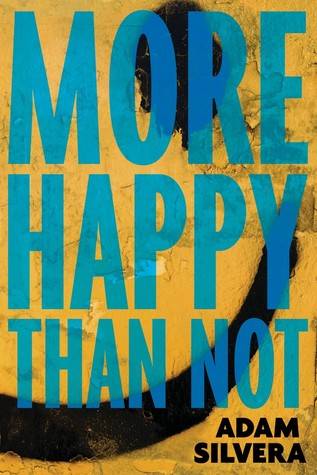 More Happy Than Not by Adam Silvera
I had insanely high expectations for this book–not only was it surrounded by tons of buzz but even a fellow Rioter, Eric, kept shouting his love from the mountaintop. No book can possibly ever live up to that. But it did. This book sucker punched me (in a good way) and surprised the hell out of me, which is nearly impossibly to do. One of my favorite things was how it unfolded so I won't give much away other than to say it's about 16-year-old Aaron Soto who has the opportunity to try a memory wiping procedure that would allow him to forget the recent ugly events in his life including his father's suicide and his own attempted suicide. For a book that deals with heavy subjects it's beautifully balanced with quirky moments in a way that I was able to read the book in two sittings without needing a break. Now enough gushing on my part, clearly I'm saying BUY. If you're hesitant to read YA because "it's for teens" and/or "not literary" and/or "fluffy like cotton candy" borrow this book. I think you may find yourself pleasantly surprised and glad you did.
Where any of these books on your TBR list? What buzzy books do you keep hearing about and do you wait for the hype to die down or does it make you grab the book faster?
Enter to win
$250 to spend at Barnes and Noble!