Quick Pick: October 2, 2015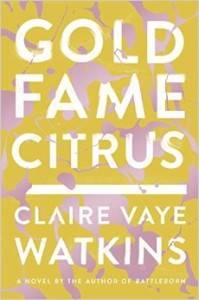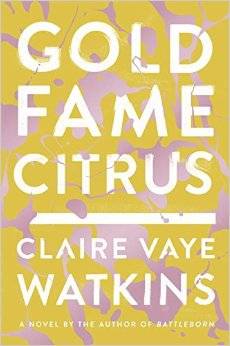 Gold Fame Citrus by Claire Vaye Watkins
Watkins floored the literary world a few years ago with her first book, Battleborn, an incredible collection of stories. Now she's back with a debut novel, about a vicious drought holding California hostage in a not-entirely implausible future. The drought has turned the state into a barren wasteland run by chaos and vigilantes. A young couple stuck amid the madness encounter a mysterious child who just might be the key to salvation. Brutal and beautiful, Gold Fame Citrus immediately establishes itself as a dystopian masterpiece.
Backlist bump: Battleborn by Claire Vaye Watkins
Subscribe to the New Books! newsletter to get weekly updates about new releases:
Do you like podcasts like
This American Life, RadioLab, or Planet Money
?
Annotated
is kinda like those, but for books. Go
here to find out more
, or click the image below: