Book Riot's Deal of the Day for September 27th, 2015
Book Riot Deals is sponsored this week by Finding Claire Fletcher by Lisa Regan. You can get it right now for just $3.99. Here's more about the book:
Newly divorced and with his career in jeopardy, Detective Connor Parks takes solace in the arms of a beautiful woman he meets at a bar. The next morning, Claire Fletcher is gone, leaving nothing behind but an address and a decade-old mystery. The address leads to the Fletcher family home where Claire's siblings inform Connor that their fifteen-year-old sister was abducted from a city street ten years ago and is presumed dead.
During those ten years, Claire endured the cruel torture and depravity of the man who abducted her. Paralyzed by fear and too ashamed to return to her family, Claire is resigned to her life as Lynn, the identity her abductor forced upon her. Every time she attempts escape or betrays him in the smallest way, someone dies. Even now, her clandestine run-in with Connor Parks may have put his life at risk, as well as the lives of her family.
Connor is convinced that not only is Claire Fletcher alive, but that she is also the woman he met at the bar. Driven to see her again, he begins his own investigation, off the clock and without the police department's consent. He is determined to find her and unravel the mystery of her abduction and odd reemergence. But finding Claire Fletcher proves more dangerous than he anticipates. In fact, it may be deadly.
Today's Deal
Matter by Ian M. Banks for $1.99. Get it here or click the cover image below.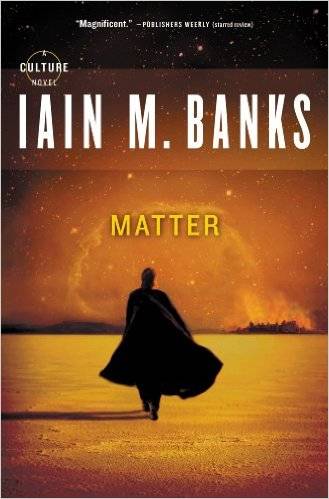 In Case You Missed Yesterday's Deal…
Slaughterhouse-Five by Kurt Vonnegut for $1.99. Get it here or click the cover image below.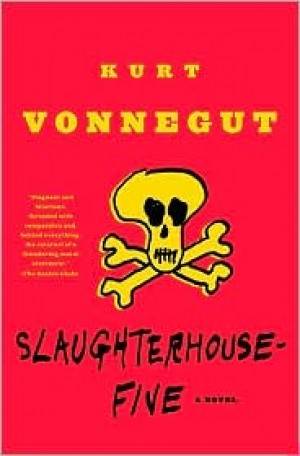 Sign up to get our daily deal by email:
Recent Book Riot Deals that are still valid:
The Bookstore by Deborah Meyer for $1.99
I Married You For Happiness by Lily Tuck for $1.99
Bobcat by Rebecca Lee for $1.99
Silver Linings Playbook by Matthew Quick for $3.99
Sweetland by Michael Crummey for $.99
The Last Dragonslayer by Jasper Fforde for $1.99
The Parable of the Sower by Octavia Butler for $2.60
The Ground Beneath Her Feet by Salman Rushdie for $3.99
The Strange and Beautiful Sorrows of Ava Lavender by Leslye Walton for $3.99
The Wee Free Men by Terry Pratchett for $1.99
Whiskey Tango Foxtrot by David Shafer for $3.99
The Handmaid's Tale by Margaret Atwood for $2.99
All three books in The Inheritance Trilogy by N.K. Jemisin for just $9.99 total
Breath, Eyes, Memory by Edwidge Dandicat for $1.99
Fantastic Beasts and Where to Find Them by J.K. Rowling for $3.99
The Complete Chaos Walking Trilogy by Patrick Ness for $16.49
American Psycho by Bret Easton Ellis for $2.99
The Silent Girls by Eric Rickstad for $2.99
A SONG OF ICE AND FIRE series for $19.99.
We Should All Be Feminists by Chimamanda Ngozi Adichie for $1.99
Outlander by Diana Gabaldon for $4.99
Miss Peregrine's Home for Peculiar Children by Ransom Riggs for $3.99.
The Hobbit by J.R.R. Tolkien for $2.99
____________________
By signing up you agree to our Terms of Service
We have 10 copies of
A Gentleman in Moscow
by Amor Towles to give away to Book Riot readers!
Go here to enter for a chance to win
, or just click the image below. Good luck!