Inbox/Outbox: September 25, 2015
Hi, friends! I was on vacation in New Orleans last week, eating my body weight in jambalaya and getting lost in (literally) packed-to-the-roof bookstores, and this is my week at home before another round of travel. The plane rides afforded me plenty reading time, and I had a big ol' pile of book mail to sort through, so the highlights this week are tasty. Let's do it!
Inbox (Books Acquired)
Eating Words: A Norton Anthology of Food Writing, edited by Sandra M. Gilbert and Roger J. Porter (Norton, October 26)– The folks at Norton know their way around an anthology, and this one looks RAD. Collected here is food writing throughout history, beginning with the Bible, moving through Jonathan Swift's "Modest Proposal," and on up to today. This is a big, beautiful book I was so excited to find in my book mail, and I can't wait to dig in. Also: this'll be perfect for the hard-to-shop-for food-loving readers in your life come the holiday season.
Blackass: A Novel by A. Igoni Barrett (Graywolf, March 1, 2016)– In this satire, a young Nigerian man wakes up the day before a job interview to discover that he has been turned into a white man. Well, most of him. He's got red hair, green eyes, pale skin….and a black ass. Tell me that's not a premise that makes you want to start reading right now.
Outbox (Books Finished)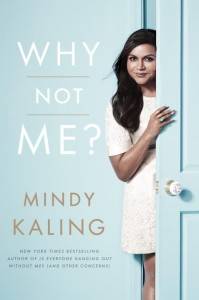 Why Not Me? by Mindy Kaling– It's basically impossible not to love Mindy Kaling, and this new memoir really cemented her place in my heart. She's older, wiser, more authentic, and less concerned with Being Funny than she was in Is Everyone Hanging Out Without Me? (which was still quite good), making this book a delightful companion for a relaxing afternoon. Buy a copy for yourself and one for each of your best girls.
Honeydew: Stories by Edith Pearlman – I'm not sure what rock I've been living under that I had never heard of Edith Pearlman before, but OH BOY am I glad to have been introduced to her work. The 20 stories in this collection are quiet, incisive observations of domestic situations and small-town life–think Alice Munro in America–and there's at lease one catch-your-breath awesome sentence on every page. I couldn't this collection down, and when I finished, I immediately went in search of Pearlman's backlist. Better late than never, Edith.
In the Queue (What I'm Reading Next)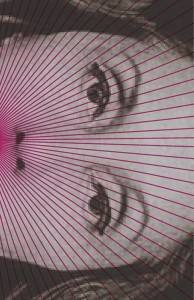 The Complete Stories by Clarice Lispector– The literary internet has been buzzing about Lispector for a little while now, and I've been holding off out of fear that she wouldn't live up to the hype. But then fellow Rioter Amanda fell for these stories, and hard, and I was sold. Looking forward to meeting a writer I'm assured will knock my socks off.
Now it's your turn!
Come bag some bookish perks with
Book Riot Insiders!