Book Fetish: Volume 177 (Outrageously Expensive Edition)
This week's Book Fetish is sponsored by The Appearance of Annie Van Sinderen by Katherine Howe.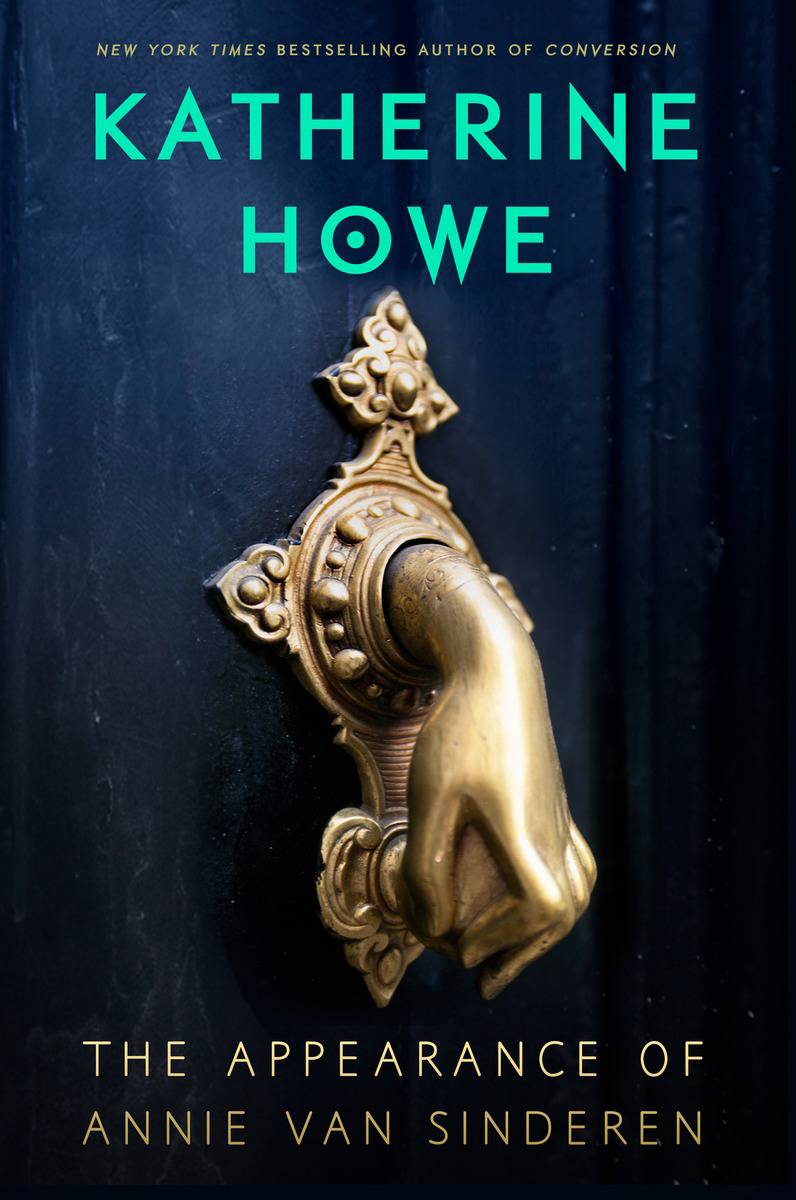 A haunting, contemporary love story from the New York Times bestselling author of Conversion.
It's July in New York City, and aspiring filmmaker Wes Auckerman has just arrived to start his summer term at NYU. While shooting a séance at a psychic's in the East Village, he meets a mysterious, intoxicatingly beautiful girl named Annie.
As they start spending time together, Wes finds himself falling for her. There's just something about her that he can't put his finger on, something faraway and otherworldly that compels him to fall even deeper. Annie's from the city, and yet she seems just as out of place as Wes feels. Lost in the chaos of the busy city streets, she's been searching for something—a missing ring. And now Annie is running out of time and needs Wes's help. As they search together, Annie and Wes uncover secrets lurking around every corner, secrets that will reveal the truth of Annie's dark past.
____________________
As much as we like the bookish goodies that don't require a second mortgage, sometimes it's fun to fantasize about bedecking ourselves (and our surroundings) with the most outrageous (and expensive) book stuff we can find. Enjoy this out-of-this-world edition of Book Fetish!
Lord of the Rings Glamdring Collector's Sword: I'm not a LOTR fangirl by any stretch of the imagination. But even I still want this badass limited-edition sword.  
ABC Bookcase: Get your Jackson Five on with this gorgeous alphabet bookcase. Each letter is a separate cube, so you can take apart, mix and match, speak and spell, to your heart's desire. 
Literary Thumbprint Art: Entirely customizable, just like your thumbprint, this giant piece of wall art is on the must-have bucket list for any literary lover.  
Bibliotheque Floor Lamp: Soooo pretty, so functional. So expensive.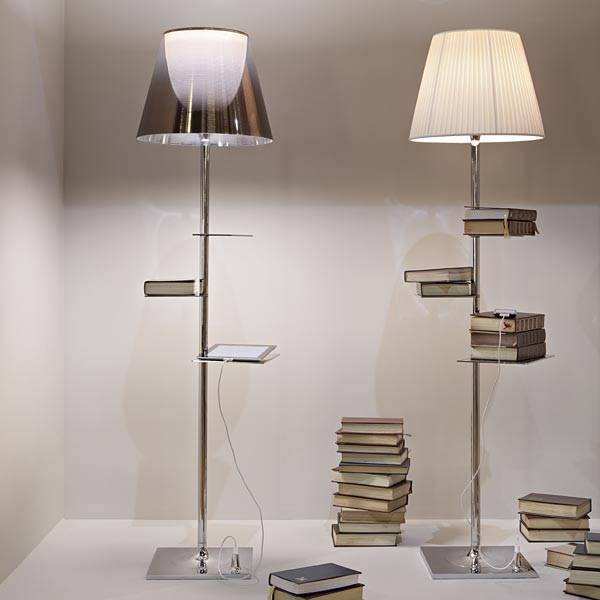 Diamond Question Mark Earrings: Grammar/glamour girls rejoice! Diamond punctuation jewelry, as it should be.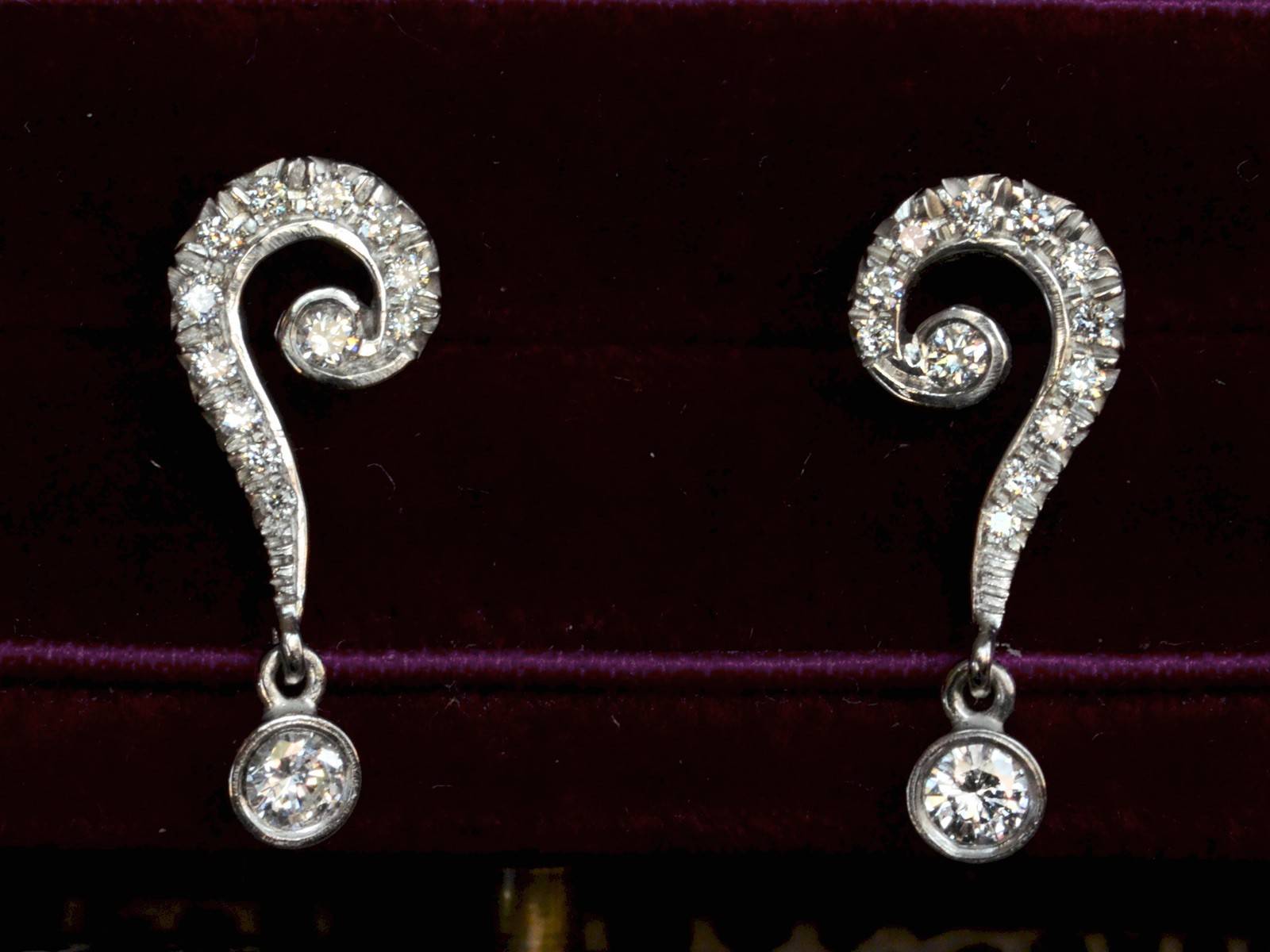 Hogwarts Acceptance Letter: There are many imposters, but if you've got the dough, you can bid on and win the actual (well, actual prop) Hogwarts acceptance letter than Harry received in the film version of Harry Potter and the Sorcerer's Stone. 
*Editor's Note: Unfortunately, the auction ended yesterday (and the letter sold for £4,500!)
Composition Notebook Clutch: Setting aside the awesome dress (though how can you set aside the dress), the composition notebook clutch has many imposters but this Olympia Le Tan designer version is the OG at nearly $1k each.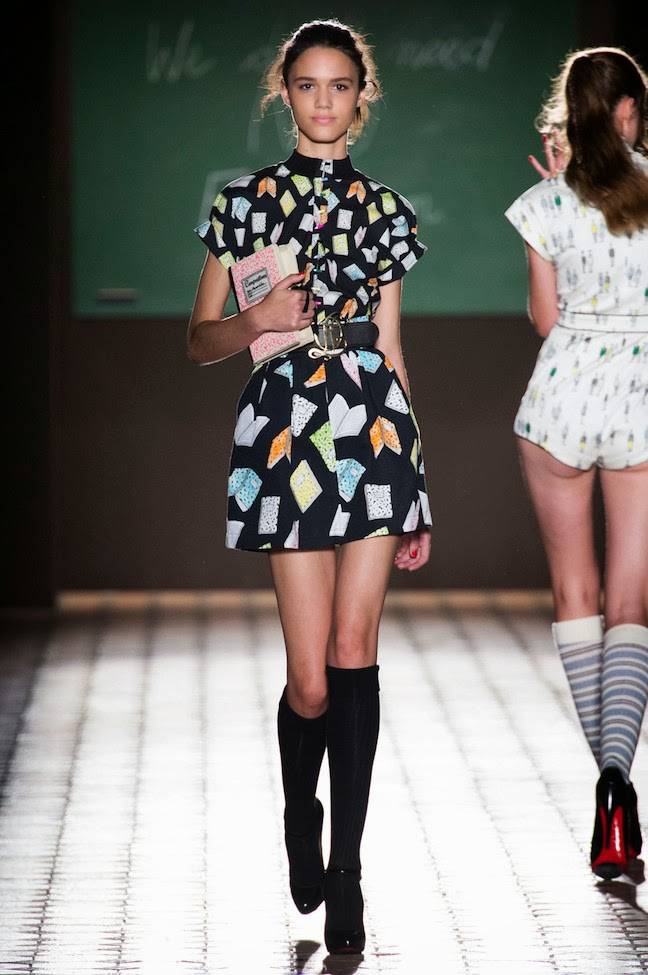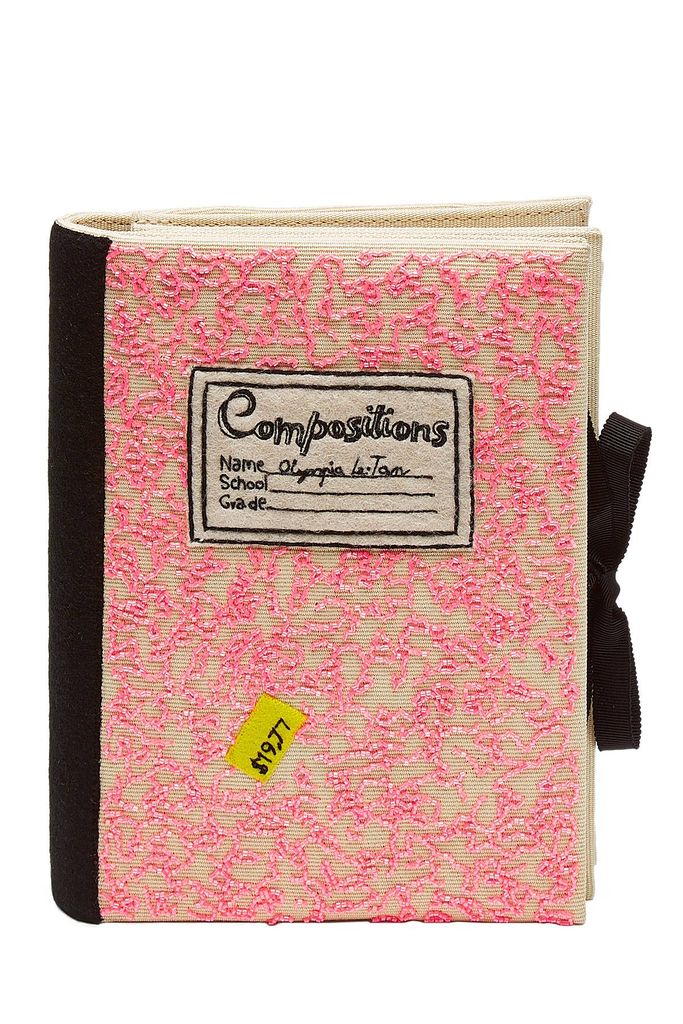 Cutshelves: Just…what? What is happening here? Also, yes, please.
Narnia Wardrobe Ring: The door on the side of this The Lion, The Witch and The Wardrobe-inspired ring opens up to reveal scenes to Narnia. Talk about a conversation piece.