The List List #171: 8 Best TV Adaptations to Binge on Right Now
This week's List List is sponsored by Book Riot Live! Get free tickets to Matilda the Musical when you register now.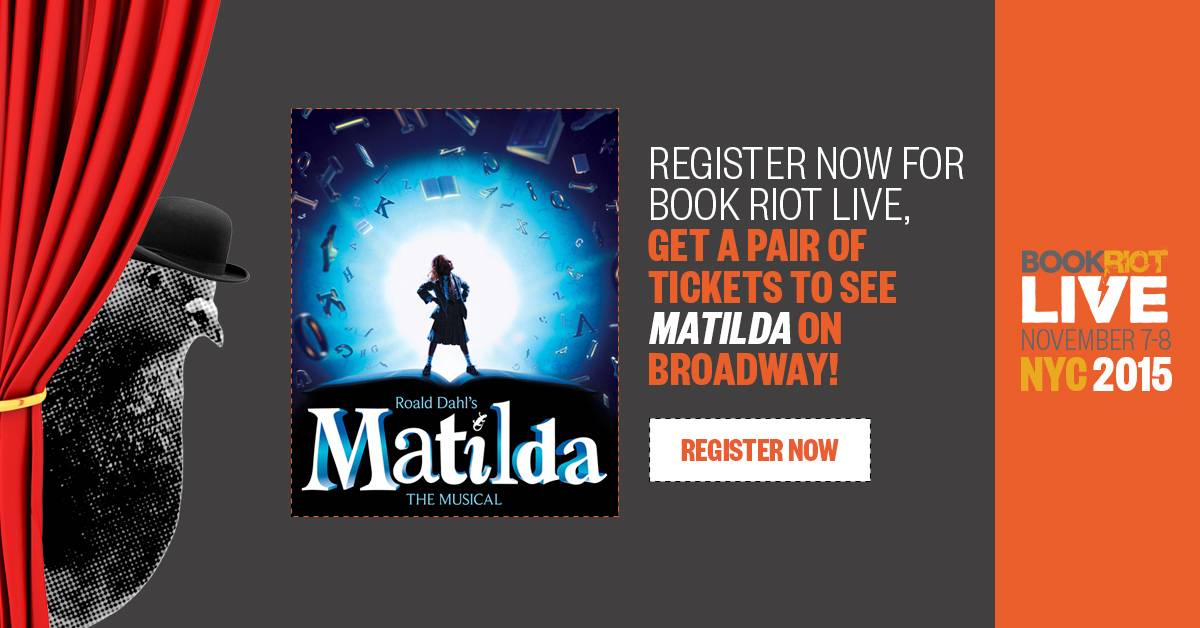 ____________________
at Off the Shelf, 11 Binge-Worthy Literary Series
at Flavorwire, 11 Famous Authors' Favorite TV Show
at BuzzFeed Books, 17 New YA Books That Will Make Your Heart Happy
at HuffPost Books, 17 Books You Should Add To Your Usual Back-To-School Reading List
at CBC, 12 Graphic Novels by Canadian Women You Need to Read
at The Guardian, 7 YA Novels That Show the Lives of Teens Across the World and the 10 Best Interactive Book Apps
at Biographile, 9 Upton Sinclair Quotes for Misfits and Muckrakers
at Book Bub Blog, 7 Novels Recommended by Ann Patchett
at Bustle, 10 Books You Can (And Should) Read on Your Lunch Break
2015 PEN Literary Award Winners
at Pulse, 6 African Literature Books that Capture the Immigrant Experience
at Kirkus, 21 Must-Read Fall Books
and…
at Word & Film, 8 Best TV Adaptations to Binge on Right Now
Save
We have 5 copies of 
the
Forbidden Hearts series
by Alisha Rai to give away to Book Riot readers!
Go here to enter for a chance to win
, or just click the image below. Good luck!