Buy, Borrow, Bypass: My Books of the Summer
For better or worse, sometimes the books you read come to define the time in your life when you read them: in my case, the lazy pool days, the too-hot-to-go-outside days, and the lingering late-summer cold.
Now temperatures are slowly starting to drop (ya know, into the 80s), and it'll be time for thwacking historical fiction tomes soon. Here, though, are my books of the summer: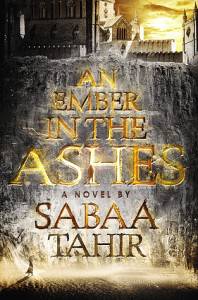 An Ember in the Ashes by Sabaa Tahir

Shades of 
Romeo and Juliet
and a fictional version of Ancient Rome? So here for it. The writing is so lovely, and the characters are super easy to fall for. I like how it seems to embrace its similarities to 
The Hunger Games
(really just the arena stuff, I guess) rather than shy away from them. I also ADORE all of the relationships among the diverse, well-drawn cast of characters.
Verdict: Buy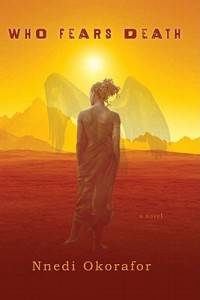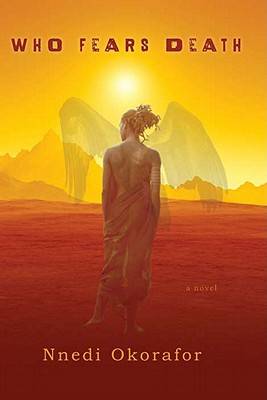 Who Fears Death by Nnedi Okorafor

I picked this one up a few months ago and finally got around to it last month. I can't say I enjoyed it, exactly, but I don't mean that in a bad way. I was deeply fascinated, terrified, awestruck, and a little bit confused 100% of the time, and I'm still thinking about this damn story! I haven't picked up the companion novel yet, but you know I'm going to do that soon. Strong-ass women abound here; men who step the eff off without seeming less manly, a rarity across the board in fiction, make this book truly stand out, at least for me.
Verdict: Buy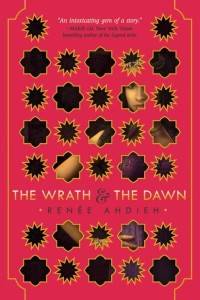 The Wrath and the Dawn by Renee Ahdieh
This book is so eye-catching I ended up recommending it to three different people who saw me reading it in public, and I couldn't shut up about it even when they sort of glazed over. "It's sort of One Thousand and One Nights and Bluebeard-y, but it's still super original. There's a sexy bad guy and a really sweet, strong girl friendship. Oh! And palaces and magic and revenge and stuff. Ya know, just read it. I'd give you mine but I'm not done with it yet." So yea. Just read it. I'd give you mine, but I loved it too much to part with it.
Verdict: Buy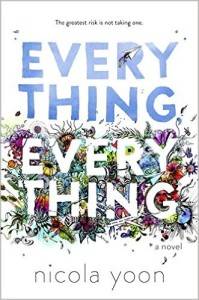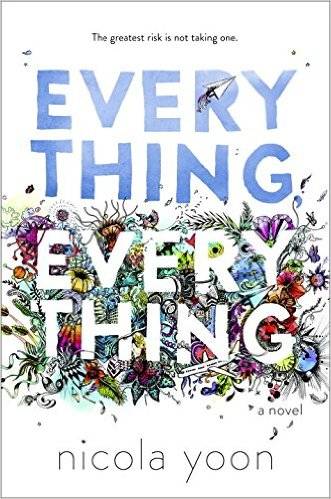 Everything, Everything by Nicola Yoon
I got this book the day it came out because it's so damn eye-catchingly pretty, and then I read it all in like two sittings the same day. It's a quick story about a girl who's allergic to everything in the entire world, but then she falls in big-time love with a neighbor boy via glimpses out the window and instant messaging. As their relationship progresses and her eighteenth birthday approaches, Maddy learns all kinds of things about herself, and I ugly cry a few times.
Verdict: Buy
Oops, all Buys this round. Sorry 'bout your wallet.
We're giving away a $50 gift card to the indie bookstore of your choice!
Enter here
.