Buy, Borrow, Bypass: Feminist Deconstructions of Beauty
Books that deconstruct Western ideas of beauty and what they mean to society are some of my favorite. So here are some I've read recently: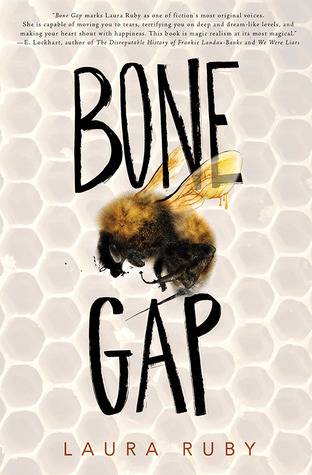 Bone Gap by Laura Ruby: Roza is beautiful, and teenager Finn is left adrift when she is kidnapped by a faceless man in the quirky town of Bone Gap. Who was the faceless man? Did Roza want to go with him? Should he have done something more? A loosely based Greek myth with lush storytelling and a memborable cast.
VERDICT: Buy, because this is word candy on the page. Delicious and tempting, there is no way you will be able to read this just once.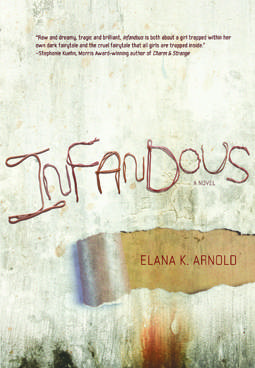 Infandous by Elana K. Arnold: Sephora and her mother have a bond, a closeness that defies their humble place in life. But Sephora hides a secret, and as she parses out the meaning of beauty and a woman's place in the world, she comes to term with the one thing she cannot tell even her mother.
VERDICT: Borrow. A quick read with a twist that will leave you a little ill, borrow it or buy it and then pass along to a friend.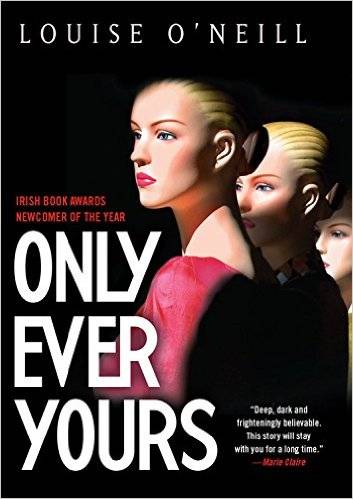 Only Ever Yours by Louise O'Neill: Your excuses that you're tired of dystopian are rendered irrelevant in this book that is best described as The Handmaid's Tale meets Mean Girls meets Cosmopolitan. freida (lowercase intentional) is an eve, a girl genetically modified and trained to be pleasing, groomed to be a coveted companion, or at the very least a concubine dedicated to satisfying men. But things fall apart when frieda's friend isabel does the unthinkable and begins to gain weight, losing her class rank and throwing the entire system into question. This book is the worst thing you could read right before bed. So don't.
VERDICT: Buy, because you are going to want to throw this across the room, and you shouldn't do that with a library book.