Inbox/Outbox: August 28, 2015
It's the last week of summer in my house. I'm doing some required summer reading with my kids along with my own reading. When classes start up next week, I'll dearly miss my morning hour on the back deck with the singing birds, a hot cup of coffee and a good book.
Inbox (Books Acquired)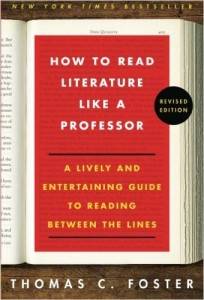 How to Read Literature Like A Professor by Thomas C. Foster- This one was required by my son's English teacher. In 25 short chapters, Foster introduces concepts and tools to help you read more analytically. He uses lots of examples, mostly from the usual suspects (Homer, Shakespeare, Dickens, James, Updike). Foster has a very engaging writing style and I bet he's great in the classroom. He'll introduce a concept and then illustrate it with snippets from a couple of books. I'm not sure whether I think this is the best way to really learn these concepts, but so far it's pretty interesting.
The Incarnations by Susan Barker- Wang Yu, a down-on-his-luck taxi driver in contemporary Beijing, discovers a batch of letters in his cab that reveal his past lives over the prior fifteen centuries. The mysterious letter writer, his self-described "soulmate," promises to reveal Wang's "chain of incarnations… selected by the accident of rebirth, the lottery of fate." Kind of like a history of China in a set of nesting novellas, it's also the story of one man's emerging understanding of the universe and his place in it. Can't wait to dive in to this one.
Outbox (Books Finished)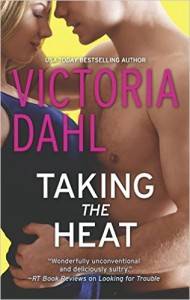 Taking the Heat by Victoria Dahl- Dahl writes very sexy and funny contemporary romance. Like the first two books in the series, Taking the Heat is set in Jackson Hole, Wyoming. This one has a librarian, Gabe, and an advice columnist, Veronica, who are both trying to find their places in the world in the face of lost dreams and family expectations. I especially liked Gabe's wry take on having a career usually associated with women. And while the setup of "advice columnist who feels like a fraud" didn't thrill me at first, I found Veronica's feelings of self-doubt very easy to identify with. It's hot, sex-positive, and feminist. Bonus appearances by characters from the previous two books.
In the Queue (What I'm Reading Next)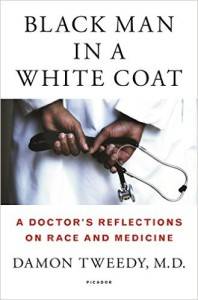 Black Man in a White Coat by Damon Tweedy, M.D.- This one was recommended by a fellow Rioter. Tweedy, a black man from a working class background, experienced suspicion from professors in medical school while having to cope with gaining a new and troubling understanding of racial disparities in health and medicine. Later, he himself was diagnosed with a chronic illness that's more common in African Americans than in other racial groups. From what I gather, it's a sobering portrait of race and medicine in America which also manages to highlight incremental improvements and leave the reader with some optimism about the future.
The Winter Sea by Susanna Kearsley- Highly recommended by pretty much everyone I know, The Winter Sea has been in my TBR for four years. Thanks to a group chat planned with some Twitter friends, I now have an actual deadline to read it. The Winter Sea is about a successful writer who goes to Scotland to work on a historical novel about the 1708 Jacobite rebellion. She's drawn to a castle where, it turns out, her ancestor lived. The novel moves back and forth between the two women's stories, and their lovers, one a present day history professor, another an eighteenth century rebel with a price on his head. Of course, I dig history and romance, but I'm especially excited to read about the writer-protagonist's creative process.
That's it for me. What about you?
Enter to win
$250 to spend at Barnes and Noble!